FLEE Escape Games Seattle & Redmond

FLEE Escape Games is the largest and most advanced escape rooms provider in Seattle. FLEE has launched 7 themes rooms and has two locations in Seattle and Redmond respectively. FLEE is ranked the choice of team building event of year.
2222 152nd AVE NE, Redmond, Washington, 98052
This attraction is miles from your location. MAP IT NOW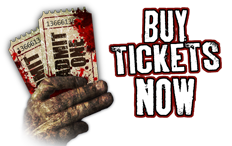 Welcome to the most advanced escape rooms in Seattle and Redmond: FLEE the Ultimate Escape Game! We bring fantasies and movie scenarios into real life. All of our themed game rooms are specially designed and crafted by talented interior and industrial designers. FLEE has launched 5 Themed Escape Rooms in Redmond - FLEE Escape Games and 2 Themed Escape Rooms in Seattle - FLEE Escape Games. Players will take on the roles as trapped hostages or investigation agents, and be placed into different scenarios. Players must work together as a team to search for clues, use different elements in the room to solve various puzzles and navigate themselves out of locked rooms while beating the clock! Beyond finding clues and opening locks, FLEE has led Room Escape Game into a whole new level by providing the most immersive room escape experience with tons of mechanical, electrical and automatic devices and puzzles that are intriguing and coherent with the story-lines, no two puzzles are the same!
1 Birthday Free Admission with 4+ players team - $27/ player; Mon-Fri: 1:00 p.m. - 10:00 p.m.; Weekend: 11:00 a.m. - 10:00 p.m.
2222 152nd AVE NE, Redmond, Washington, 98052