Civilization is collapsing. The undead roam the streets of Albuquerque. A quarantine camp has been set up at the Rio Grande Community Farm. It's the living's last refuge in the city... This October, Blackout Theatre Company* is bringing back Quarantine, a haunted house unlike any other, an interactive experience that puts the audience in the story. Be ready to seek refuge at our camp, navigate the corn maze and survive the zombie apocalypse. Quarantine is Albuquerque's only experiential haunted house. Complete with an interactive storyline and staffed with professional actors, Quarantine promises to be an experience not to be missed. "Quarantine" is located on the Rio Grande Community Farm(1701 Montano Dr. NW). The haunted house will be open weekends Oct. 3rd-19th from 7pm-10pm, and every day Oct. 23th-Nov. 1st from 6:30-Midnight. Audiences will be admitted on a first come first serve basis. Tickets are $20.00. This show is suitable for kids 12 and older. For tickets and more information, visit Quarantineabq.com or call (505)672-8648.
1701Montaño Road Northwest, Albuquerque, New Mexico, 87107
This attraction is miles from your location. MAP IT NOW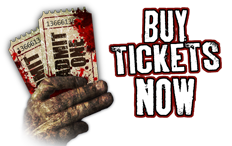 Quarantine: The Experience is an interactive haunted house unlike any other, a performance that puts the audience in the story! The apocalypse is upon us. The infected have taken to the streets of New Mexico and Quarantine is the living's last refuge in Albuquerque... It's all happening right now. Blackout is working with guest artists in Albuquerque, to transform a warehouse and office structure at 680 Haines Ave NW into Quarantine: The Experience. The twisting corridors and empty rooms are being filled with sets and props as we talk over the plot of our creation. We have a month left to build, to test, and to refine. Then, on October 10th, we open our doors to the public until Halloween. For 16 nights we will be open starting at 6:00 PM, leading the audience through the last infection checkpoint, and into the Quarantine. With a focus on the story, and instilling a deeper fear in our audience than just a quick scare, our Haunted House is sure to be unlike any other. Our goal is to create an experience closer to being in horror movie than having a ghost jump out at you and yell. Professional actors will guide you through the rooms, our audience will complete some tasks in order to save themselves from the infected as they make their way into the Quarantine. We will be using all our theatrical lighting equipment and stage makeup to bring some frightening special effects to the table.
1701Montaño Road Northwest, Albuquerque, New Mexico, 87107