Zombie Paintball at Field of Screams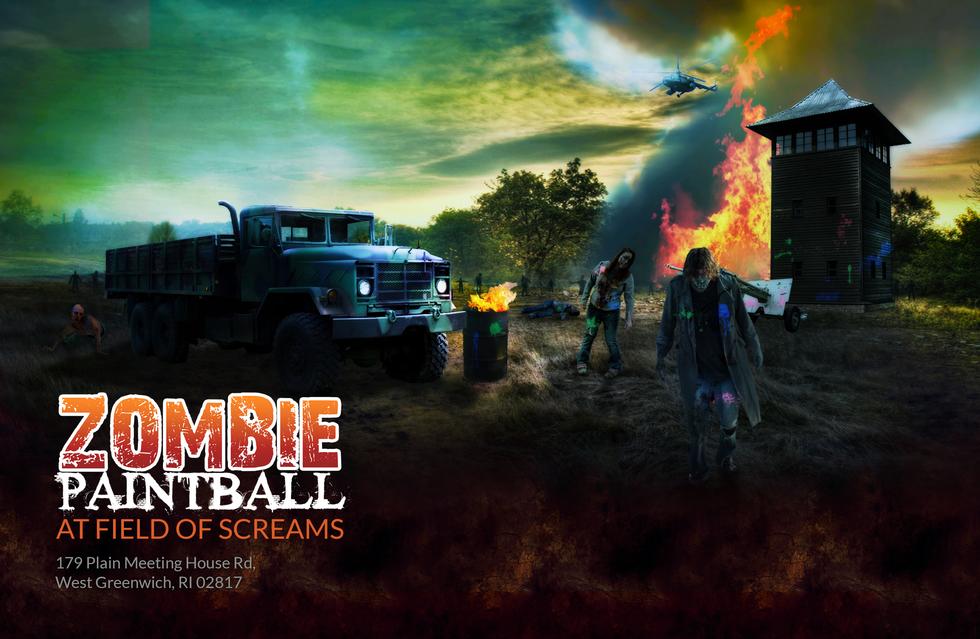 ABOUT "Zombie Paintball at Field of Screams"
The biggest adventure has come to the smallest state. Board a 30 foot 5 ton military transport truck with individual, bolted down paintball guns. Each rider gets his/her own gun. The entire team must work together to shoot live zombies and other moving targets. Do not let them overrun your truck! A drill sergeant will instruct, insult, and encourage your team throughout the entire ride. Each person will receive a pod of paintballs to last them throughout the ride. Paintballs are included in the ticket price. No personal balls or guns will be permitted on the ride. Purchase your tickets in advance to avoid the sell outs!
179 Plain Meeting House Road, West Greenwich, Rhode Island, 02817
(401) 397-2600

Escape Rooms

Suitable for all guests and families (HALLOWEEN FUN)
Join our email list to receive discount offers and updates.
Zombie Paintball at Field of Screams PHOTOS
179 Plain Meeting House Road, West Greenwich, Rhode Island, 02817