Chicago Zombie Prom in Chicago, IL June 20, 2015. Chicago's premiere annual zombie party/event hosted by Zombie Army Productions.
1059 West Addison Street, Chicago, Illinois, 60613
This attraction is miles from your location. MAP IT NOW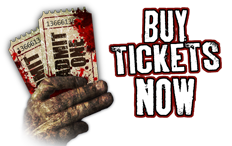 The Chicago Zombie Prom is a ghastly, affectionate, cheesy blend of nostalgic high school Americana and the living dead; Zombie Make-Over Teams, a Zombie Photo Booth, Zombie Menu, the annual crowning of the Zombie Prom King & Queen and hundreds of zombified patrons dancing the night away to a live Zombie D.J. and Zombie rock band.
1059 West Addison Street, Chicago, Illinois, 60613