Red, White, and Dead Zombie Walk

Red, White and Dead Celebrates the Walking Dead in Fremont every Fourth of July - Seattle, WA.
305 Harrison Street, Seattle, Washington, 98109
This attraction is miles from your location. MAP IT NOW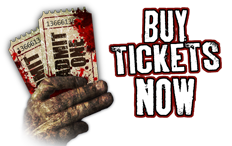 Started over 6 years ago, Seattle has a been a hot bed of undead culture through a european style street theater that has grown into one of the largest gatherings of Zombie fans every Fourth of July. Over the last three years, over 23,000 people have joined the event and helped Seattle capture the attention of the world with three Guinness World Records. Join us at ZomBcon for year round events and activities for a entire list of events, projects and news. ZomBcon is your premier source to celebrating the culture.
305 Harrison Street, Seattle, Washington, 98109