Explore the 'trails' cut through thousands of living cornstalks in the 7-acre life-size maze. Explore Texas and become part of its history! Your journey through the maze of pathways allows you to make decisions and find your way out.
807North Valley View Road, Donna, Texas, 78537
This attraction is miles from your location. MAP IT NOW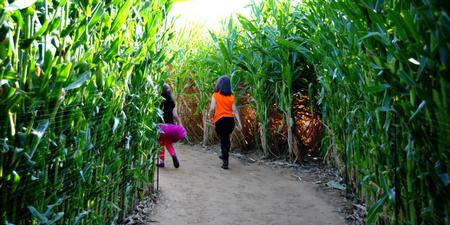 Bring your game faces as you endeavor your quest for fun. You'll also collect 9 rubbings and clues. Maize-o-Vision®, a trademarked secret decoding system, reveals the map hidden on each game sheet and helps you navigate the puzzle. As you navigate your way through the pathways of our 7 acre maze, you'll find clues, pictures, and games. Explore the 3 bridges to see your friends. We offer Farm Tours, call for more details. Other Attractions: Hayrides are available, call for more info.
807North Valley View Road, Donna, Texas, 78537