The Haunted Farm is voted North Carolina's Scariest Haunted Halloween Attraction! Located in rural farmland near Hendersonville and Asheville, NC. The Haunted Farm sits on a mysterious, blood-soaked stretch of land where the forlorn and deranged Missy Mae Lively eternally pines for her lost groom. The Haunted Farm is BACK for three bloody and romantic nights in February 2019! Bring your Valentine on the date of their dreams... er... nightmares! Take a lovely stroll through The Woods of Bleeding Hearts and then work your way through the haunted maze - including The Tunnel of Tormented Love! Remember, 'The couple that slays together, stays together!' We promise you will leave broken hearted! "Love You To Death 3" 2019 Dates : Feb 14, 15, & 16 Time: Dark - 11PM We invite you, your friends and family, and whomever it is that you cling to in your most fearful moments, to join us this Valentine's Day Season for a romantic evening (or four!) of Fun and Fear!
624 Townsend Road, Hendersonville, North Carolina, 28792
828-702-7911

Haunted Houses

Suitable for all guests and families (HALLOWEEN FUN)
Join our email list to receive discount offers and updates.
Ticket And Price Information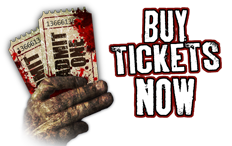 Gen. Admission $20 "FAST PASS"Admission $30 Tickets are CASH ONLY - ATM onsite PARKING $3 We encourage Car-Pooling!

VIEW CALENDAR
"LOVE YOU TO DEATH 3!" at The Haunted Farm will be open from DARK until 11PM on select dates.
624 Townsend Road, Hendersonville, North Carolina, 28792


No post found.