The Haunted Farm is Voted North Carolina's Best Haunted Halloween Attraction! Located in rural farmland near Hendersonville and Asheville, NC. The Haunted Farm sits on a mysterious, blood-soaked stretch of land where the forlorn and deranged Missy Mae Lively eternally pines for her lost groom. The Haunted Farm is BACK for October 2019! 2019 INFO: The Lively Family would like to welcome you home! Ever wondered what happened to all those missing folk in Henderson County, NC? This year, The Haunted Farm invites you to the treacherous and demented world of "DEATHYARD!" If you can, you'll have to Survive 55 Minutes of fear & despair as you take a Self-Guided and Self-Paced walkthrough our terrifying compound of death! As you enter our DEATHYARD, you best Beware of Dog – a ferocious terror that's more BEAST than man! Do you have what it takes to Survive? Are You Prepared To Be Scared? TICKETS ON SALE NOW at https://nchauntedfarm.com/ OCTOBER 2019 DATES: 4, 5, 10, 11, 12, 17, 18, 19, 20, 25, 26 & 31 NOVEMBER 2019 DATES: 1 & 2
624 Townsend Road, Hendersonville, North Carolina, 28792
(828) 702-7911

Haunted Houses

Suitable for all guests and families (HALLOWEEN FUN)
Haunted House
Hayride
Midway (Games)
Haunted Forest
Haunted Trails
3D Haunted House
Corn Maze
Gift Stores
Screampark
Join our email list to receive discount offers and updates.
Ticket And Price Information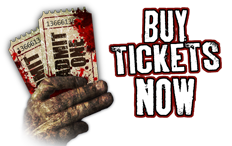 GENERAL ADMISSION: Starting $25 FAST PASS ADMISSION: Starting at $40 Tickets are CASH ONLY - ATM onsite PARKING: $5 Per VEHICLE. We encourage Car-Pooling!!

VIEW CALENDAR
The Haunted Farm will be open from DARK until MIDNIGHT on select dates. Please visit our Website and social media pages for up-to-date info on weather closings and hours. NEW!! 2 ADDED DATES!! November 1st (FRI) & 2nd (SAT)!!
624 Townsend Road, Hendersonville, North Carolina, 28792