Nightmare Factory Haunted Attraction

Nightmare Factory Haunted Attraction in Havelock, North Carolina wants YOU to come and experience this premier attraction. The most psychotically twisted dark attraction you will ever visit! Featuring FIVE unique and professionally designed attractions in 2017!
29 Park Lane, Havelock, North Carolina, 28532
This attraction is miles from your location. MAP IT NOW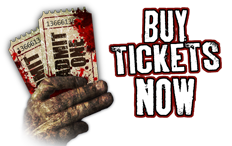 Come and experience Eastern North Carolina's Premier Haunted House... the NIGHTMARE FACTORY ... Featuring FIVE haunted attractions! Come and experience the newest element of FEAR! Are you brave enough to make it through all five of our mind bending attractions?! The ONLY haunt featuring a multi-level crawl-through "Mausoleum", and RATED R hours (after 10pm) for a more extreme experience! The Nightmare Factory is NC's TOP Haunted Attraction!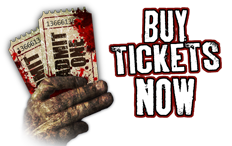 Designed and developed by Silent Edge Entertainment, the Nightmare Factory Haunted House brings to life not one... but FIVE Halloween Attractions. Don't miss HALLOWFEST! A two-day Halloween Festival we host every year in addition to the regular Haunted Attractions! Daytime events for kids & families | Nighttime events for teens & adults Halloween Weekend - Every Year! Trick-or-treating for the kids, Live bands, games, food and drinks, and even live executions at night. Visit with local business for exclusive discounts not available anywhere else! Check out our website for more information. - Tickets range from $10+

September 22 - November 11, 2017 - Attractions and Ticket Sales start at 7pm. Ticket sales end Thursday, 7pm-11pm | Friday & Saturday 7pm-12am All attractions stay open until every ticketed customer goes through!
29 Park Lane, Havelock, North Carolina, 28532
Nightmare Factory Haunted Attraction VIDEOS


No post found.

WARNING: This Haunted Attraction Is Intended to Scare You and is NOT recommended for Guests with Heart Conditions, Epilepsy or sensitivity to Strobe Lights; Pregnant or Expecting Mothers, or Guests with other Medical Conditions, Allergies to Fog, Latex, or other potential Allergens. NO REFUNDS! ENTER AT YOUR OWN RISK!