Cole Canoe Base is one of the premier summer camp and high adventure destinations in the Boy Scouts of America. Join us on October 8th as we haunt the camp for our second annual "Haunted Campsite Event". This public event is sure to become your family scariest tradition yet.
1356 E Greenwood Rd, Alger, Michigan, 48610
989-873-1516

Haunted Houses

Suitable for all guests and families (HALLOWEEN FUN)
Join our email list to receive discount offers and updates.
Ticket And Price Information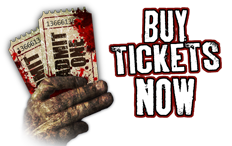 Advanced registration is available online. Tickets will also be available at the door. https://scoutingevent.com/272-CCBHauntedWeekend - $12 in advance $15 at the door

1356 E Greenwood Rd, Alger, Michigan, 48610

Haunted Hayride and Trail portions of this event includes a variety of high-powered special effects equipment to create effects including: artificial fog, real and/or fake smoke, loud noises, flashing and stationary bright lights. Those with certain medical conditions should exercise caution. This haunt is a "no touch event" this means that actors and staff will not touch a participant at any time. This does not mean that "something" will not touch a participant, hanging / dropping items on trails may or may not be included in this event. - This is a family friendly event. Inappropriate behavior will not be tolerated and may be met with appropriate legal action. Alcohol is not permitted on the property. Smoking is limited to designated areas only.