MICHIGAN HAUNTED HOUSES
Find a haunted house near you Locate
Haunted Houses
by the city, state and zip code using Hauntworld.com the biggest online directory.
Hauntworld.com can help you located Michigan's newest up & coming haunted house style attractions as well as the oldest & longest running haunted houses, haunted ghost tours, haunted farms, haunted hayrides haunted corn mazes, amusement scream parks and more.
SIGN UP FOR OUR NEWSLETTER
Vote for the best and scariest haunted house in your state 2019. Come back on October 30th to see the results. Add your email and we'll email you the results. Please share this poll to help us determine the best haunted house in your state.

MI Haunted House HIGHLIGHTS: We put terror in your face with 5 Nationally Acclaimed Attractions! We also have performers wandering the grounds, a country store, fire pits and Scary-o-kee Karaoke! The Asylum: In 1912, Dr. Jeremiah Wiard founded the Wiard's Asylum as an alternative to the cold, stark institutions run by the state. All was well in the beginning; the patients behaved, the st... [Read more]
5565 Merritt Rd, Ypsilanti, Michigan 48197, USA.
734-482-7758
4 Web reviews
1 Youtube Videos
24 Photos
57231 Profile Views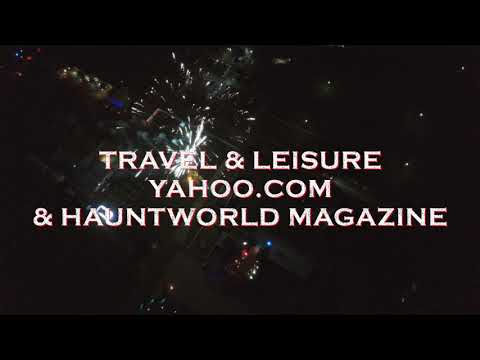 Saginaw's Newest and Largest Haunted Attraction in the Tri-City Area. Factory of the Dead has merged Haunted Elementary and Gore Grounds under 1 massive building in downtown Saginaw, MI. Just blocks from the Dow Event Center.
906 Lapeer Ave., Saginaw, Michigan 48607, United States.
559-666-DEAD
2 Web reviews
6 Youtube Videos
0 Photos
11232 Profile Views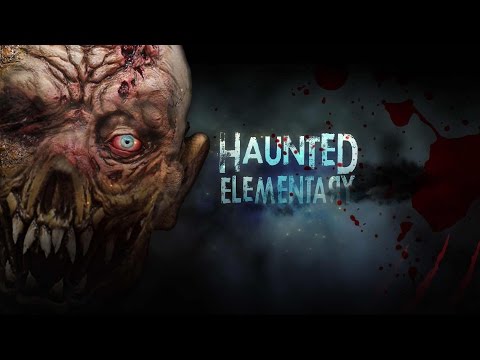 Azra Chamber of Horrors is Metro Detroit's newest and most terrifying haunted house experience. Each chamber is more menacing than the last. Every turn holds a new terror, so no matter what your darkest fear is, we've got it covered. Rated number one Haunt in Michigan, top 20 in the country, and boasting the rating of #1 fan favorite in the country via Scare Factor, this interactive multi-level... [Read more]
31401 John R Road, Madison Heights, Michigan 48071, United States.
7347180088
5 Web reviews
3 Youtube Videos
0 Photos
2146 Profile Views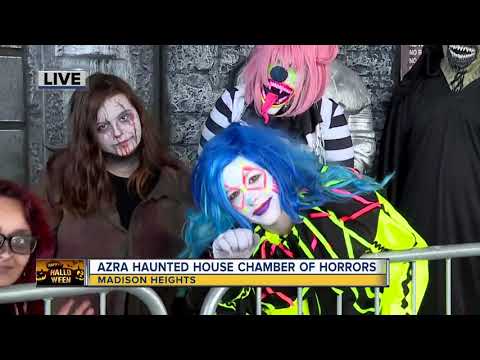 FIND HAUNT NEAR YOU
Zoom Over State Below To Find An Attraction Near You
Michigan is known for Motor City
Detroit
, golf courses, lighthouses, The Great Lakes Scenic Tour, Lake Huron, Lake Michigan Beach at Holland State Park, Lake Superior, Marquette Park at Mackinac, The Henry Ford Museum, the Michigan Wolverines, the Detroit Lions, Tigers, Pistons, & Red Wings, but most don't know how influential the 2019 scariest
Michigan haunted houses
are in the haunt industry. In fact, many MI haunted attractions are considered best in America. Erebus Haunted House & Erebus Escape Games in Pontiac MI, Ypsilanti Wiards Orchard Night Terrors Thrill Park, Niles Scream Park, Awaken in Leslie MI,
Kalamazoo
Psycho Ward, St Lucifers Haunted Asylum in
Flint
, Azra Chamber of Horrors in Madison Heights, Farmington Haunted Junction, Westland Hush, Holly Rotten Manor, South Rockwood Woods of Darkness, Detroit Escape Rooms, Flint Exit 13, Bridgeport Gore Grounds, Haunted Elementary, Jacksons Underworld, Saginaw Wild Woods of Terror & Xavier, Fowlerville Grand River Corn Maze, New Haven Scarefest ScreamPark, Moonlight Manor in Wyoming, New Haven Haunted Farm of Terror, Taylor Scream Machine, Dorr Witches of New Salem, Jackson Corpse Barn, Shock Haunt, Ashley Terror on 27, Bridgeport Haunted Elementary & Gore Grounds, Caro Wicked Woods of Terror Haunted Trail, Dreadlands Haunt of Davison, The Crypt of Burton MI, Westland PANIC Haunted Experience, Kingsley Ghost Farm, Mackinaw Manor, Ashley Hinterland, Grosse Pointe Farms Haunted Garage Productions, Armada Slaughtered at Sundown, PsychoVision 3D, Birch Run Cyclopse Haunted House, Haunted Funeral Home of Inkster, Fear the Farm in Battle Creek MI, Williamston Best Corn Maze, Holloween in Hollygrove, Hale Haunted Scrapyard, Monroe Haunted Barn, Ypsilanti Krazy Hildas Trail of Terrors, Bonadeo Farms, Port Huron Black River Haunted Railroad, Infected Zombie Paintball, Ghostship Manistee, Kendallville Nightmare on Main Street, Belleville Pumpkin Factory, Plymouth Escape, Kerridge Haunted Pines, Bay City Haunted Temple, Houghton Lake Anchor Inn haunted house, Windsor Scarehouse, Salems Haunted Village in Capac.
One of the most historic Halloween events in the state of
Michigan
is located in Manistee. Of the Grand Trunk Milwaukee Car Ferry Company, the SS City of Milwaukee is a 1931 Great Lakes railroad car ferry that traveled Lake Michigan from Muskegon, Michigan to Milwaukee, Wisconsin. Today it leaves a haunting feeling of decades long lost and is available for tours, overnights, events, and most fondly their annual Halloween haunted house called Ghost Ship in Manistee MI. In addition to having some of the scariest haunted events, Michigan also offers Fall family & friends activities like pumpkin patches, cornmazes, hayrides, hay mazes, bonfires, apple picking with fresh cider, ghost storytelling, Octoberfest and fall festivals.
MOST RECENT VIDEO MICHIGAN UPLOADS
MOST RECENT MICHIGAN PHOTO GALLERY UPDATES
TOP MOST VIEWED ATTRACTIONS IN MICHIGAN
TOP 10 FEATURED ARTICLES MICHIGAN
RECENT UPDATED HAUNT PROFILES