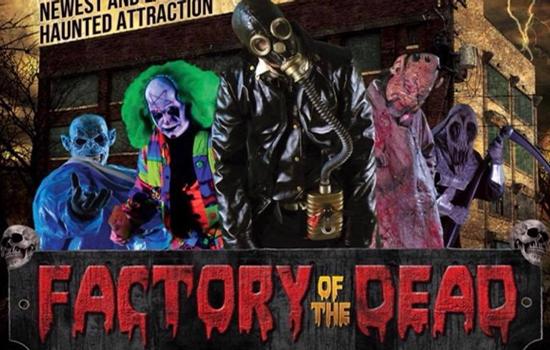 ABOUT "FACTORY OF THE DEAD"
Saginaw's Newest and Largest Haunted Attraction in the Tri-City Area. Factory of the Dead has merged Haunted Elementary and Gore Grounds under 1 massive building in downtown Saginaw, MI. Just blocks from the Dow Event Center.
906 Lapeer Ave., Saginaw, Michigan, 48607
559-666-DEAD

Haunted Houses

Suitable for all guests and families (HALLOWEEN FUN)
Join our email list to receive discount offers and updates.
Ticket And Price Information
2019 Dates: Sept 13th - Nov 9th Frid & Sat in Sept: 8pm - Midnight Frid & Sat in Oct: 8pm - Midnight Sun & Thur in Oct: 8pm - 11pm Oct 30th & 31st: 8pm-Midnight

FACTORY OF THE DEAD VIDEOS
906 Lapeer Ave., Saginaw, Michigan, 48607