Dover's Free Haunted Trail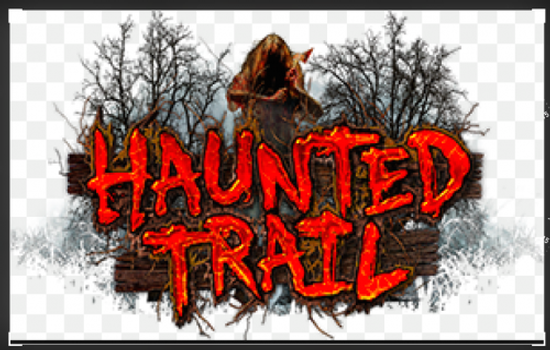 ABOUT "Dover's Free Haunted Trail"
Back by popular demand for 2019. Dover's FREE Haunted Trail. We are hosting a FREE walk through haunt at our home in Swartz Creek, Michigan. We tone it down for the smaller kids and amp it up for the bigger kids, teens & adults. We first hosted a haunt in 2017 and had over 200 people on Halloween Night. Everyone had a good time and yes a few older teens even wet themselves! We are doing this as a free service to our community. All new scenes for 2019! We are located in a very safe neighborhood. Please keep in mind, we are a free, small haunt that is located in a subdivision. We are utilizing nearly every inch of property we have. Your self guided tour starts at the city sidewalk out front, goes through the front yard, across the yard to the drive, up the inside passage , through the inner side of the haunted cave, across the back inner walkway, back across the back outer walk way, through the outer side of the cave, then down the outer passage to exit. We cram as much as possible into our little subdivision lot. If you are in the Swartz Creek Area, please stop by for a quick scare and maybe a few pieces of candy. We will be open Saturday Oct 26th, Sunday Oct 27th, Wednesday Oct 30th & Thursday Oct 31st.
5222 Don Shenk Dr., Swartz Creek, Michigan, 48473
N/A

Haunted Houses

Suitable for All Guests and Families (MILD SCARES AND HALLOWEEN FUN)
Haunted Forest
Haunted Trails
Join our email list to receive discount offers and updates.
Ticket And Price Information
This is a Free homemade Haunt! No Tickets required!

Saturday October 26th 2019, 6 pm - 8 pm Sunday October 27th 2019, 6 pm - 8 pm Wednesday October 30th 2019, 6 pm - 8 pm Halloween Night Thursday October 31st 2019, 6 pm - 8 pm
5222 Don Shenk Dr., Swartz Creek, Michigan, 48473