The Uninvited: An Immersive Horror Experience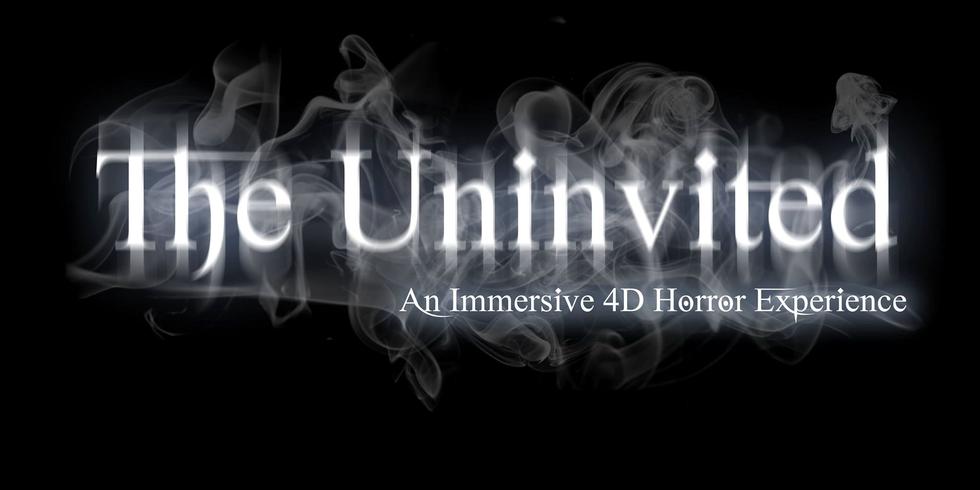 ABOUT "The Uninvited: An Immersive Horror Experience"
When you contact the Dead... Evil always finds a way in. "A varied group of strangers gather on a cold autumn's night to bare witness to a Spiritual Séance. When the Medium's trance grows too deep- the demons that emerge are the substance of your deepest nightmares. Can the portal be closed, or will the mouth of hell devour all of our eternal souls?" Utilizing cutting edge theatrical technology, special effects, and illusion The Uninvited takes the audience on a horrifying journey into the afterlife, where a cast of 7 actors play over 50 characters- each tormenting us in their own terrifying ways. You, the audience will be touched. You will be restrained. And you will be begging for mercy by the production's apocalyptic finale. No need to fret, it's all just a dream... and dreams can't hurt us, can they? In this ground breaking 50 minute horror experience audience members will Hear, See, Smell and Feel the FEAR. This intimate production can accommodate a maximum of 20 victims per showing, with 5+ showings per night. The presentation is in-the-round. Conceived, Written and Directed by Dalton M. Dale.
4215-B Stuart Andrew Blvd, Charlotte, North Carolina, 28217
704.837.0515

Haunted Houses

Suitable for all guests and families (HALLOWEEN FUN)
Join our email list to receive discount offers and updates.
Ticket And Price Information
There are two ticketing options: 1) General Admission- Full contact. You WILL be touched. 2) No Touch "Chicken" ticket. You will NOT be intentionally touched during the performance. - $35 General Admission $40 No Touch "Chicken" Ticket

4215-B Stuart Andrew Blvd, Charlotte, North Carolina, 28217