Nightmare On Eighth Street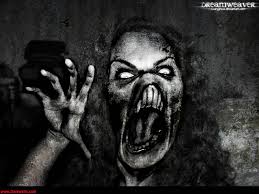 The scariest backyard haunt/Halloween attraction in Southwest Kansas. YOU DO NOT WANT TO MISS THIS!!
801South Main Street, Hugoton, Kansas, 67951
This attraction is miles from your location. MAP IT NOW
A backyard haunt..But not your typical backyard haunt. Up-to-Date technology floods this haunt along with LOTS of live actors. CGI effects, Flame blasters, Holograms and Extreme Audio and Lighting are just a few surprises that await any and all who enter this "mind-scrambler.".... No one under the age of 13 admitted without parent or guardian supervision! ABSOLUTELY NO REFUNDS!!!
Tickets available at entrance of attraction. - $3.00 Adults - $2.00 Students/Children

7:30 PM - 11:00 PM (Unless we need to keep it going...) Friday October 30 and Saturday October 31, 2015
801South Main Street, Hugoton, Kansas, 67951