EVERY YEAR WHEN THE AIR TURNS COOL, YOU KNOW THEY'RE COMING FOR YOU! The only professional haunt in Kansas, Field of Screams, has been making you SCREAM for 15 seasons! Walk the grounds of the Spurlock family and try to survive the terrifying Clown Town 3D! NEW FOR 2018, not one, BUT TWO ESCAPE SHACKS! A SECOND ESCAPE SHACK HAS BEEN ADDED. DON'T MISS THESE EXHILARATING CUTTING EDGE ATTRACTIONS! Can you survive the largest and most diverse haunted attraction in the state? Beware of Where the Fields are Sick!
4055 North Tyler Road, Maize, Kansas, 67101
This attraction is miles from your location. MAP IT NOW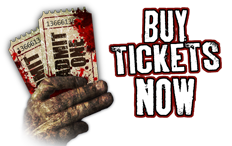 View Calendar
On your journey through the sickest fields in Kansas, you will walk the grounds of the Spurlock family and see first-hand where the infamous vigilante murders took place. Your trip will take you through towering sorghum fields, unruly forests, dark twisting trenches, terrifying tunnels, and the horrifying Spurlock workshop where the most unspeakable acts were carried out. If you survive Jebediahs Field, you will immediately enter an even darker side of the Spurlock lands, Clown Town 3D. You will experience the terrors of the mysterious, ghastly clowns, the mind-blowing chaotic mazes, and the dizzying 3D effects. The sheer lunacy of it all will leave you as insane as Uncle Horace! Gather your wits about you before you enter because no one can predict what will happen!!! After 25 30 minutes of intense terror, you will be exhausted and relieved to make it out alive (if you are one of the lucky ones)! Field of Screams is by far the most amazing and diverse haunted location around so Beware of Where the Fields are Sick!
4055 North Tyler Road, Maize, Kansas, 67101