This year BRAND NEW Nightmare is, The BEST of 25 years! Come to Nightmare on 13th September 11 - October 31 to find out what the BEST of 25 years really means.
320 west 1300 South, Salt Lake City, Utah, 84115
This attraction is miles from your location. MAP IT NOW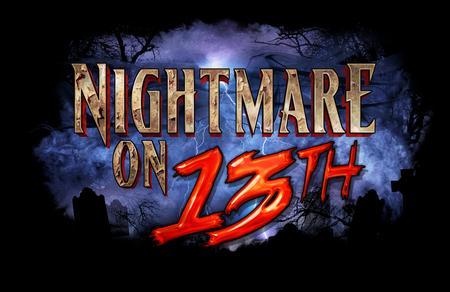 Starting out in 1990 as The Institute of Terror Haunted House, Nightmare on 13th has since grown into one of the industrys most successful haunted attractions (Haunted Attraction Magazine), one of Americas scariest attractions (The Travel Channel), and one of Americas best haunted houses (USA Today). It is no wonder that the Nightmare on 13th has become a Halloween-time household name, and you can bet that we aim to live up to these honorable recognitions. Raising the bar on ourselves as each season passes, each year we present a brand new, never-before-seen Nightmare (theme). Nightmare on 13th also features 36,000 square-feet of room for haunting our customers; professionally trained actors; professionally crafted costumes, masks, and makeup; cutting edge animatronics and audio/lighting effects. Its all in the name of frightful fun. Because of this, there will always be a new reason to visit Nightmare on 13th, a guaranteed evening full of new ways to get scared and scream your lungs out.
ALL NEW NIGHTMARE FOR 2015! THE BEST OF 25 YEARS!

September 11-12, 18-19, 25-26 October 1-31 (Closed Sundays) - 730pm-10pm Weekdays 7:30-Midnight Fridays and Saturdays
320 west 1300 South, Salt Lake City, Utah, 84115