Midway Wicked Woods Haunted Attraction is near Statesville North Carolina. It is a outdoor event with 10 different building with scares inside. We are celebrating our 23rd. year of making people scream. Walk our grave yard, 600' black maze and try to walk straight through our Vortex tunnel. Come and walk our woods and be on the lookout for Wicked Willie, he shows himself during the Harvest Moon.
114 Midway Drive, Statesville, North Carolina, 28625
This attraction is miles from your location. MAP IT NOW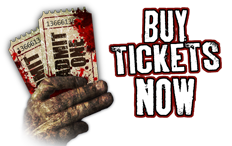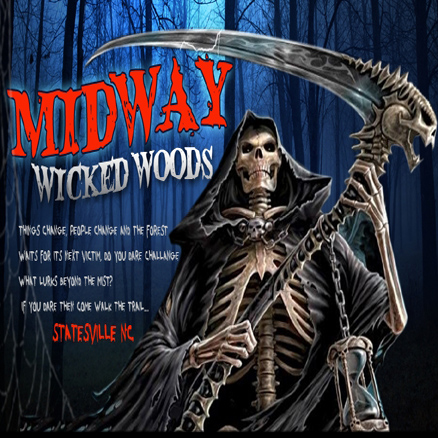 Come and join us for a walk in the "Midway Wicked Woods". Prepare yourself as you venture into the darkness of the woods. Will you make it through our 10 buildings of screams and scares? Don't let the un-dead in the graveyard stop you as you make your way to our Maze of Horror and Turning Tunner of Terror. Come during the Harvest Moom and be on the watch for Wicked Willie, he is lurking around any corner!!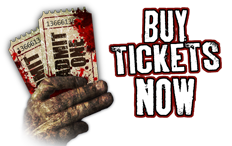 VIP Fast pass $35.00, General admission is $25.00. Children 12 and younger must be with a adult at all times to go into the haunt. Credit cards and cash are accepted at ticket booth. If you purchase a ticket online there will be a convience fee added. - VIP Fast Pass $35.00, General admission is $25.00, Children 12 and under must have a adult with them at all times to enter the haunt.

View Calendar
Every weekend in October, from October 6 to Halloween the 31st. - October 6-7, 13-14, 19, 22, 29, 30, 8 - 10pm; October 20-21, 27-28, 31, 8-11:00pm
114 Midway Drive, Statesville, North Carolina, 28625