Horrorwood Haunted Attraction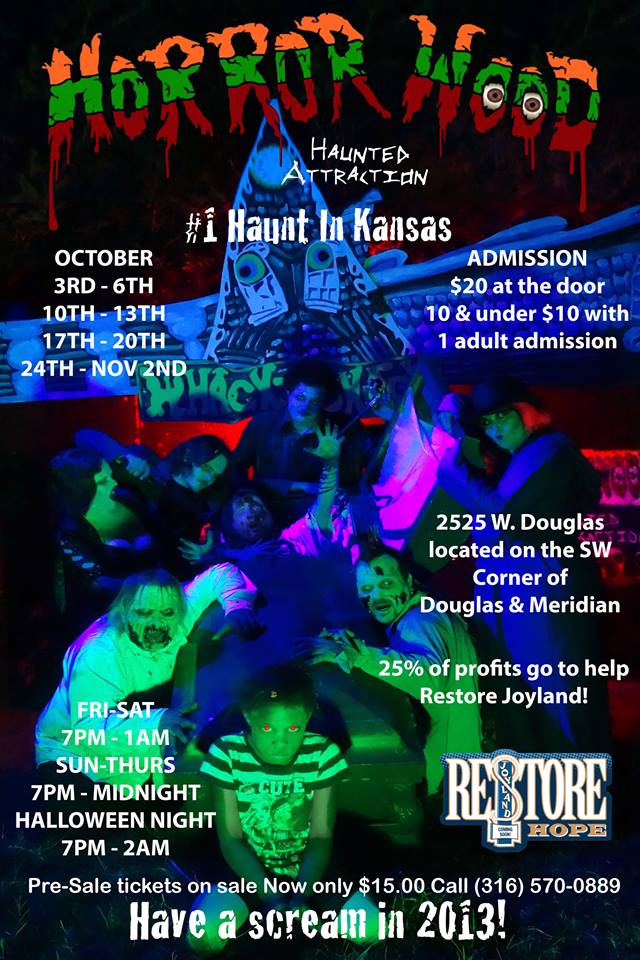 Newest and Best Haunt in Wichita, KS. Features over 20,000 sq ft of scares, indoors. Tickets only $15 online, $20 at the door. Fast Pass available for $10 upgrade.
2525 W Douglas, Wichita, Kansas, 67213
This attraction is miles from your location. MAP IT NOW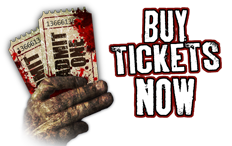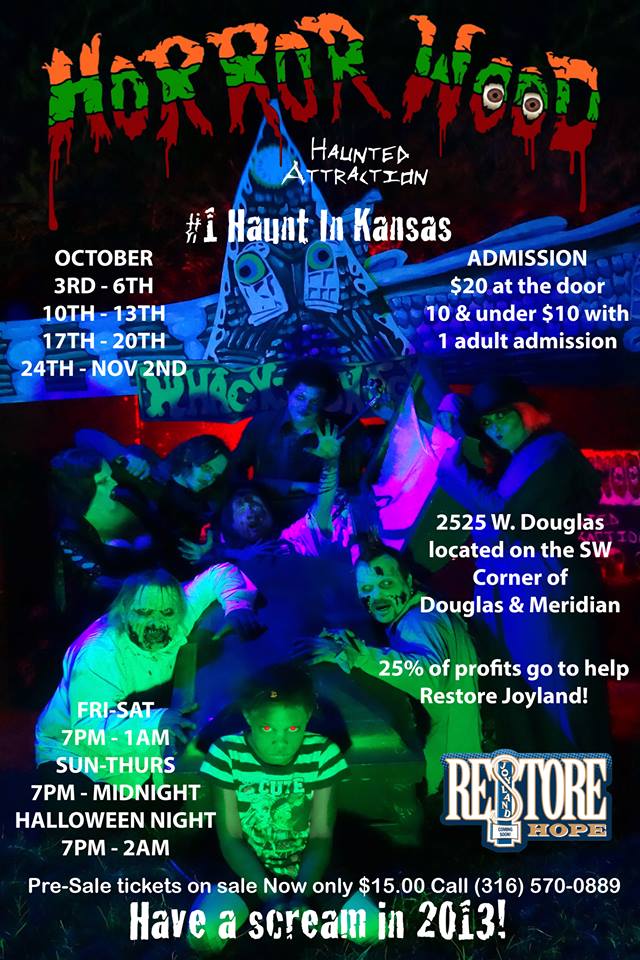 Newest and Best Haunted Attraction in Wichita. Over 50 live actors in over 20,000 sq ft indoor of scares. Rated the number 1 haunt in Kansas for the past 4 years. Tickets just $15 online and $20 at the door.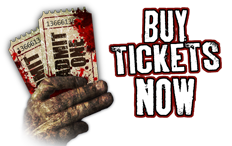 Ottaway Amusement Co is donating the use of their Rock Star Ride and Food Wagon on Halloween night. Music will be provided by Michael Anthony Robinson Sound. Join Joyland Restoration Project and the Bull at Horrorwood for a Halloween Bash benefiting the restoration of Joyland Amusement Park in Wichita, Ks.

2525 W Douglas, Wichita, Kansas, 67213