Phobia Haunted Trail Presents CarnEvil in the Woods!
Phobia Haunted Trail is a Halloween haunted hause attraction located in Wilmington NC. 2016 was the 1st year of operation. The 2017 theme is CarnEvil in the Woods! The attraction will be bigger and scarier in 2017. This is 3 attractions in one, a haunted house, a haunted trail in the woods and another haunted house. One price for all 3 attractions.
3907 Shipyard Blvd, Wilmington, North Carolina, 28403
This attraction is miles from your location. MAP IT NOW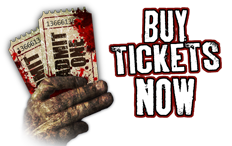 CONNECT WITH

'Phobia Haunted Trail Presents CarnEvil in the Woods!'

SOCIAL MEDIA, VIDEO AND PHOTO PAGES

Phobia Haunted Trail is located in Wilmington, NC. Phobia is an outdoor haunt featuring live actors and haunters. The attraction runs every weekend starting September 29 and going through Halloween. The haunt weaves through a wide array of scary scenes playing on peoples phobias. The Story: Dr. Luke Von Witz was a renowned psychiatrist best known for his breakthrough aversion therapy techniques for patients afflicted with severe fear and phobias. He treated patients with all kinds of disorders but became most fascinated by patients suffering from their phobias. Dr. Luke Von Witz built a testing facility to allow patients to face their fears in a controlled testing environment. The facility was shut down by the government after it was learned that many of the initial patients at the facility had gone missing. Dr. Luke Von Witz was cleared of all charges but was never allowed to practice psychiatry again. Dr. Luke Von Witz was devastated and has not been seen in several years. A few weeks ago the very first patient of Dr. Luke Von Witz was found wandering the streets around Shipyard Blvd and picked up by the police. The patient Michelina Mazzei better known under her clown name as Junior Booga, has told police some elaborate stories about a facility where all of the original patients are still being subjected to their Phobias. Junior Booga claims that Dr. Luke Von Witz is still practicing psychiatry on those patients but Junior Booga could not remember the exact location of the facility. Police have pulled complaint reports from the last few years and it seems that many Wilmington, NC residents have reported hearing screams in the parking lot at Cardinal Lanes Bowling Alley on Shipyard Blvd but have never been able to substantiate the claims. The investigation has been narrowed down to the woods and parking lots on Shipyard Blvd looking for the secret location of this facility. Police are asking Wilmington, NC residents for the help in locating the facility. The plan is to meet on Friday, Saturday and Sunday nights at 7Pm in the parking lot at Cardinal Lanes to begin the search. The first night of the investigation is on September 30, 2016. We need all of the help we can get to investigate. What are you afraid of? Face your fears…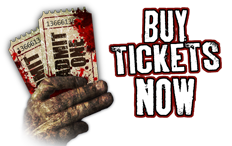 Tickets for the night event are $15 per person. Tickets for the Daytime Less Scary are $5 per person In addition to our online booking we also accept cards and cash at the door. Military discounts available at the door. - $15 per person at night $5 per person during the day

View Calendar
$15 General Admission from 8PM - Midnight Friday's, Saturday's & Sunday's Starting September 29, 2017. Check our facebook page for discounts - Less Scary Daytime Fun Saturday October 21, Saturday October 28 & Sunday October 29 - Noon - 4PM $5 per person Children under 3 are free Kids and Parents can come in costume
3907 Shipyard Blvd, Wilmington, North Carolina, 28403
Phobia Haunted Trail Presents CarnEvil in the Woods! VIDEOS


No post found.