Universal Studios Cancel 2020 Halloween Events - NOW WHAT?
Universal Studios made the announcement today they're cancelling both Florida and Los Angles Horror Nights. This is a big blow to Universal Studios bottom line as these events generate hundreds of millions of dollars but honestly wasn't unexpected. Read the statement below from Bill Davis CEO of Universal Studios.
"This year has played out in ways that none of us have expected, and we have had to make some difficult decisions under these unprecedented circumstances. I wanted to let you know about another difficult decision we are announcing today. Universal Orlando Resort will not hold our Halloween Horror Nights event this year and will be focusing exclusively on operating our theme parks for daytime guests, using the enhanced health and safety procedures already in place. I know this news is disappointing especially since this year we would be celebrating HHN's 30th anniversary. I am disappointed too, but this is the right decision for our Guests and our Team Members."
So now what? Well let me start by saying this doesn't change anything at all for the haunted house industry. I fully expect ALL California haunted houses to CANCEL from Knotts Scary Farm to Six Flags and everyone in between. Furthermore I also expect most if not all haunts in Chicago to close for 2020, and soon I would expect to hear that Six Flags to Cedar Point are also cancelling their Halloween events. As explained in previous blogs, theme parks set up everything from scratch and set up would start about RIGHT NOW! Due to RIGHT NOW is about the time these theme parks would be setting up their Halloween events, expect all kinds of bad news announcements coming over the next 7 to 10 days.

Again this was fully expected. But will this impact the haunted house industry? Universal announcement will not have any impact, however when your local theme park makes an announcement this could impact you for several reasons. For starters your local media might ask you 'if the theme park doesn't think its safe why do you'? If your local theme park closes customers might be outraged you plan on opening, local officials might question you, and without a doubt the media. Haunted houses by not following in the path of the theme parks could be frowned upon as spreading the virus out of greed.

There are a lot of differences between your big theme park and a local haunted house and you need to be armed with talking points. For one you're a very small business, who can't afford to close, you still owe rent, maybe property tax, insurance, and many other things. I'd be saying things like unless the government is willing to pay all these bills what can we do? Furthermore I would be armed with talking points about the safety precautions you're taking to ensure the safety of your staff and guests.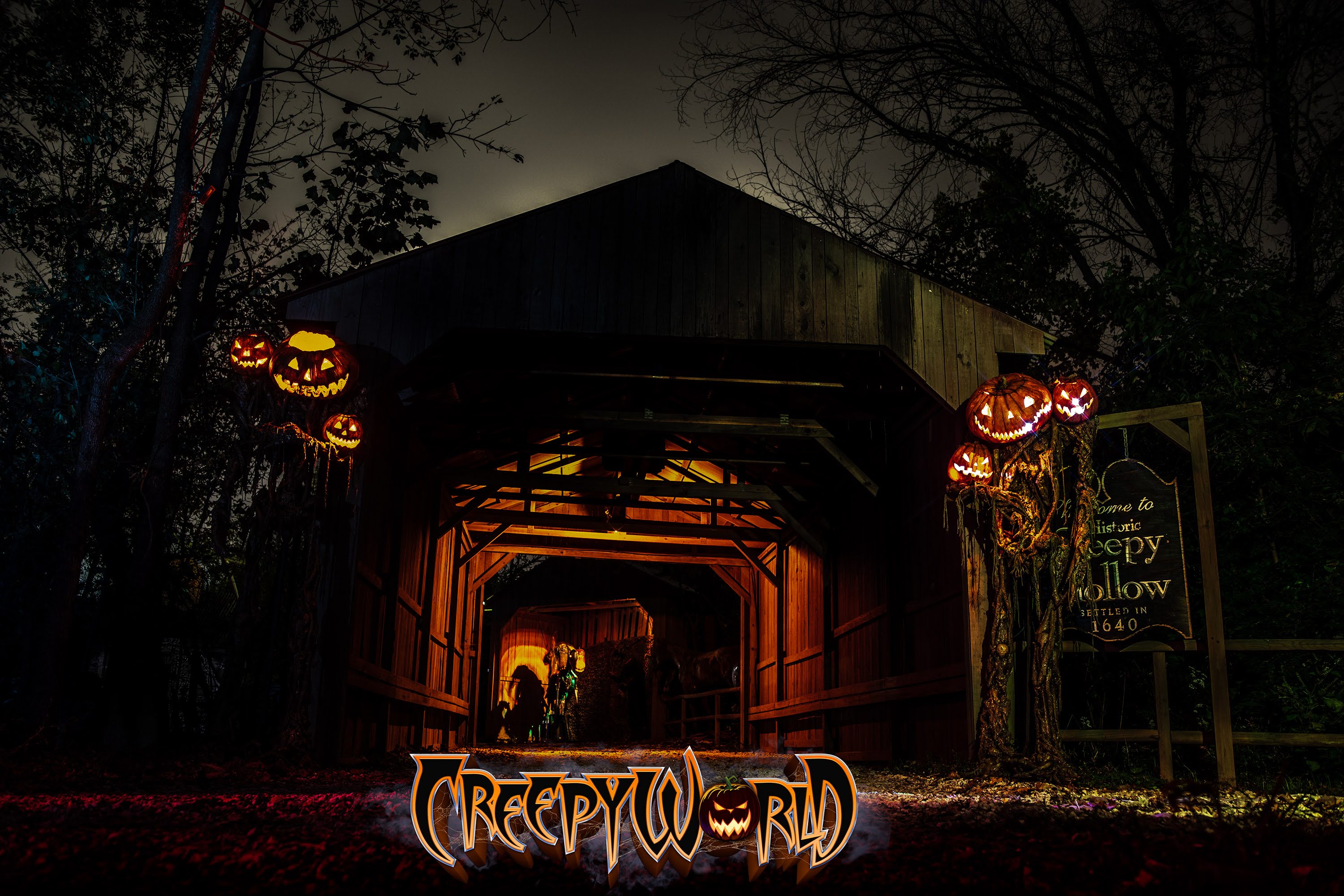 Speaking of safety some haunts are running around hailing this plan one haunt came up with which features like 60 pages of things to do... OMG NO WAY!

You need a practical plan one that you can actually implement and follow. Whatever you say you're going to do you better do! Don't throw stuff out there just because it sounds good do things that can be accomplished. Alot of people are talking about TIMED TICKETING again NO WAY! Bad idea! Your issue isn't going to be about control times people come, your real concern should be if you open will anyone even come. If you're going to open you need your ticket booth OPEN accepting CASH on the spot. If you open you need people willing to come on a spur of the moment to the advanced sales. Speaking of selling ALL the tickets online, did it even cross your mind that many on your staff might be on unemployment and won't risk that to work for you?

You might have to pay your staff in cash if half of them are on unemployment. By the time Halloween rolls around 30 million people might be out of a job and on unemployment. In case you haven't heard many business can't even get people to work because they enjoy the unemployment benefits and yes its set to expire, but they're about to renew it. Finding a staff might be tough this year, so you better keep the option open of paying staff members anyway you can! There are so many risks to your business long term let me highlight a few:
1) YOU LOWER STAFF or cut out features resulting in your guests unhappy with the experience.
2) You can't hire enough people to work or a couple people get sick and wipe out 25% of your staff killing the show
3) Theme Parks setting the stage by cancelling the events, while you open making you look like you're a virus spreading production.
4) Local officials could get upset with your business if you're on the news as a possible flashpoint of the virus.
5) There just isn't enough people who want to visit a haunted house so you actually lose money opening. Very possible.
Look here is the bottom line most haunted houses are SMALL business owners, and they have RENT and BILLS they will pay open or not. We can't afford not to open unless the government is willing to do another massive round of PPP loans which focus on our expenses not payroll. Most of us have no choice but to risk everything and roll the dice. Who knows that might work in your favor with everything else closed.

With all this being said you need a FIRM PLAN to KEEP YOUR STAFF SAFE! You need to open very few days, focus on keeping the staff healthy, so that we can all live to fight another day. Right now today I'm going to predict over 50% of every haunted house that was open in 2019 will NOT open in 2020. I'm also going to predict that Transworld show might by back where it all started 10 years ago. It will take years to build that show back up, and it will take years to build our industry back but we can do it!

We just need to survive 2020 without negative feedback from our customers, the media and local officials while paying our bills.
Shorten your season! Don't speak to the media. Keep your staff SAFE with a realistic plan! These are the main things you must accomplish along with cutting marketing to the bare bones, cutting your staff requirements and overall expenses. What is the future of our industry sadly it will be a much small staff so get use to it now! Haunts need to cut haunt OUT and replace with other side attractions, or year around business. I talked to one 50,000 square foot haunt who told me 'We've already removed 8,000 square feet of haunt' saving 25% of staff. Good job! The new normal won't be to have the biggest haunt but the best haunt... we need to get haunts back to a staff of 30 to 50 cast members.
You will survive and you will live to SCREAM again!

Lastly, 2020 has taught me and hopefully yourself that the haunt industry as we know it is over. It really is time to find other ways to make money you can't have every egg in one basket. Right now if it wasn't for my escape rooms I personally might be totally out of business. No matter what happens in 2020 open or close we stand behind you one thousand percent! Good luck!

See below The Darkness operation dates (suggested max)