The Castle of Chaos is Utah's Best Haunted House. Named one of America's Best Haunted Attractions by The Travel Channel and in 2015 by USA Today, Castle is also Utah's only completely underground haunted attraction. You choose your level of Fear, from Monster Be Gone to X-Scream Hands on Horror, will you go all the way? Castle has increased the intensity in 2015 with secret rooms and other surprises.
7980 S State Street, Salt Lake City, Utah, 84047
This attraction is miles from your location. MAP IT NOW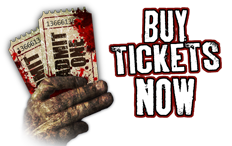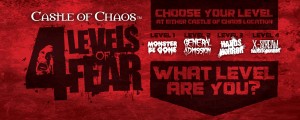 Named "One of America's most extreme Halloween Attractions" by USA Today Top10 in 2015, the Castle of Chaos' new location on 8000 S State Street in SLC is waiting. Will you descend into the darkness?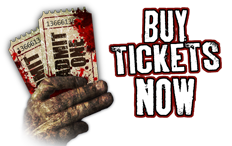 Want to have a haunted house experience that is so terrifying, you have to sign a waiver to participate? Well now is your chance. Castle of Chaos is the exclusive home of OPTIONAL "HANDS ON HORROR"! Will you sign your waiver? - $20

October 2-31, Sun-Sat, Nov 6,7,13,14 - 7:30-10 Sunday-Thur, 7:30-12 Fri/Sat
7980 S State Street, Salt Lake City, Utah, 84047