Haunted House Review Chicago Illinois Haunted House Statesville Haunted Prison

Haunted House Review Statesville Haunted Prison & City Of The Dead – Chicago, Illinois
By Hauntworld Magazine
TO FIND MORE HAUNTED HOUSES IN ILLINOIS CLICK HERE ... https://www.hauntworld.com/illinois-haunted-houses
Find The Scariest
Haunted House
in Chicago Near you? If you have a fear of going to prison then beware Stateville Haunted Prison and City of the Dead located in Chicago Illinois is about to make you scream!
Illinois' Haunted Houses are some of the scariest and best in America! Hauntworld.com rates and reviews the best and Scariest haunted houses, haunted attractions, and Halloween events in America! Statesville Haunted Prison is located in Crest Hill, Illinois which is technically Chicago Illinois. Please share this page and leave your reviews of one of America's best and scariest Haunted Houses. When you find yourself in Illinois go to Statesville.
To learn more about Illinois' Statesville Haunted Prison visit their websit below:
---

Professional athletes and self-proclaimed "tough guys" have run out screaming, unable to make it through Statesville Haunted Prison ®. Others, upon exit, quickly shake their heads "no way" to entering its evil little sister, City of The Dead.

"To simply say that Statesville Haunted Prison & City of the Dead are great haunted houses, is a disservice in the worst possible way. The passion and expertise infused into this haunted attraction on every level elevates it to a tier of haunt experience shared only by the top haunts in the nation and theme park events like Universal Studios' Halloween Horror Nights."

One hears horror stories of what can happen inside the walls of prison, but this petrifying prison sentence truly tests the strength of men's minds. There is no escaping the oppressive and horrifying walls of Statesville Haunted Prison.
---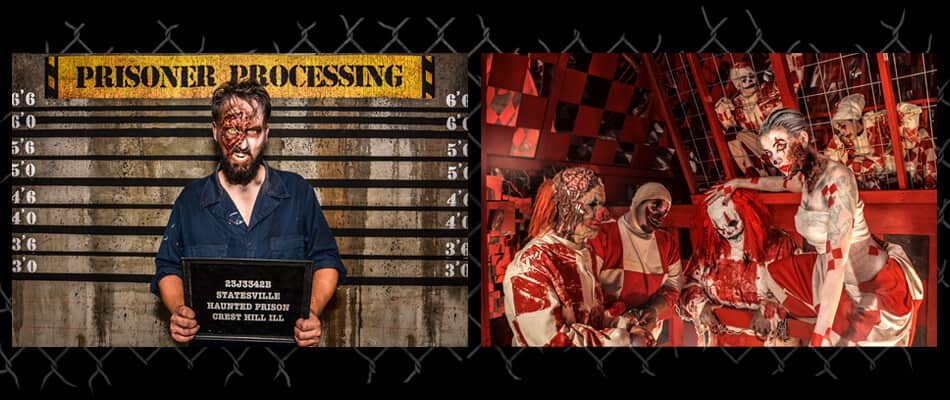 Located in the shadow of Stateville Correctional Center, a former maximum-security state prison in Chicago's southwestern suburbs, Statesville Haunted Prison is the opposite of calm and order – The prisoners have rioted, the guards have fled and now a ghoulish darkness has seized control of this mythical maximum-security Prison. More than 100 gruesome criminals deemed "too evil to die" seem perpetually trapped in their cells, while others linger in hallways, the boiler room, and even the bathroom shower. Watch where you put your hands! Altogether, here are 40 horrifying rooms in this haunted house that will leave you quivering and trembling with fear.

"This haunt is extreme with a capital EXTREME! You are treated like a prisoner. The guards are rough and show no mercy…We left scared and exhilarated."

It all began when Paul Siegel decided that they needed to add an attraction to Siegel's Cottonwood Farm for Halloween. The Farm had long hosted Pumpkin Fest, daily FALL fun for the whole family, but he felt they needed a way to close out the season ending on Halloween. The family introduced a haunted hayrack ride. While popular, Mother Nature is hard to predict. Paul knew they needed to create an indoor experience that people could enjoy no matter rain or shine.



In 1980, "The Blues Brothers" movie was released and fans from across the country would stop by Paul Siegel's third-generation farm to ask directions to Statesville Correctional Center, where the film starts with Jake Elwood (John Belushi) walking out of prison. However, the idea for Statesville as a haunted house didn't strike Siegel until the early 90's, and would grow, over the years, into THE destination for thrill seekers from across northern Illinois and Wisconsin to Indiana.

From a marketing perspective, it was pure genius. Adding an "s" to the name drew more people looking for the iconic prison the film made famous, in turn generating tremendous awareness and attendance at Statesville Haunted Prison.

What makes for a great haunted house? The twisted, morbid, wicked mind and sense of humor of the staff, mastermined the truly macabre experience that is Statesville Haunted Prison® and City of the Dead in Lockport, IL.Its decades- long reign makes it the longest running, and most acclaimed, haunted house in Chicagoland. It is the granddaddy of horror in Illinois, and its legendary status is well known by the brave, who voluntarily "incarcerate" themselves with more than 150 of the most ghoulish actors in the area.

"Statesville's scariness lies in its ability to make everything look real. The haunted prison uses this realism to make its maze and different rooms just so cinematic in a way that makes each and every guest feel as if they're in their own horror film."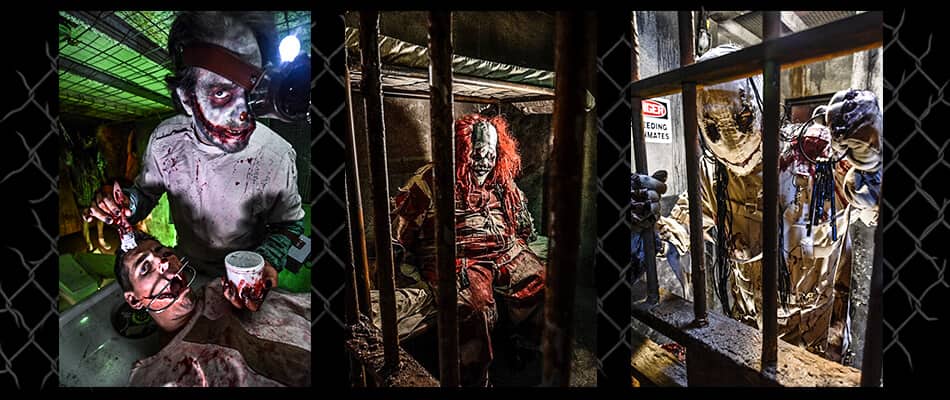 Each year the crew behind Stateville change at least 30% of the attraction to give annual visitors the newest, most unpredictable, scare experience available in Illinois. With cutting edge effects and an unrivaled attention to detail, Statesville offers an aggressive, interactive haunt experience designed for adult audiences, and not intended for children or the weak.

"The production values at this attraction are jaw dropping. The sets are film quality, and you are fully immersed. The combined size of both haunts is only 15,000 sq ft, but feels immeasurably larger."

Statesville Haunted Prison has been named one of Illinois' best haunted houses for 16 years. It has been named the "Best Haunted House in Chicagoland" for 14 of the past 16 years by Haunted House Chicago, ranked a "Must See Top 25 Haunted Attractions in America" by Haunted Attraction Magazine, received the highest rankings available in both Time Out Chicago and Red Eye, and was featured as the Craziest Haunted House on the Travel Channel's "Halloween Craziest" in 2013.If that isn't enough for you, after an hour of fighting your way out of the mighty walls of Statesville, the truly brave go for another dose of fear by descending into the burial pit of City of The Dead. In this subterranean nightmare of caves and mine shafts, you will find the mass graves of Statesville's past inmates. Here, in the depths of this unholy tomb, the Gatekeeper has risen from the dead and the zombies are on the march. You must make it back to the surface, through live snakes, rats, cockroaches and spiders, before you become a permanent resident.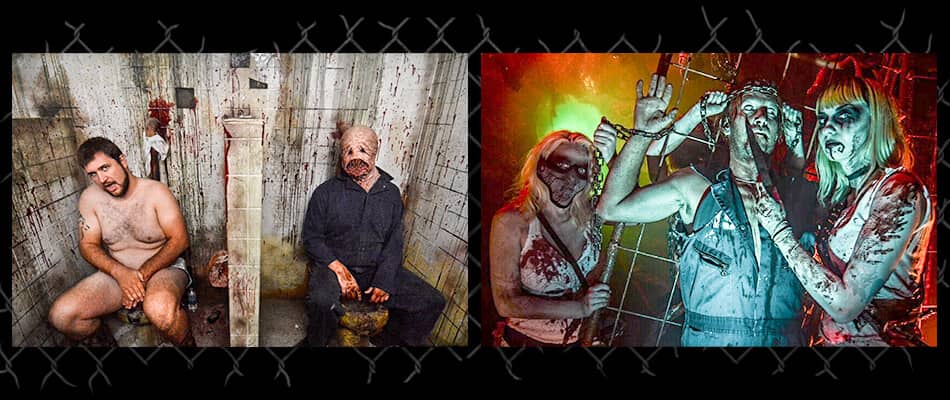 "We feel that our success is due to one simple philosophy," said Paul Siegel. "We love our fans and we work all year long to give them the very best haunted house experience of their lives."

"Statesville Haunted Prison is exactly what a haunted prison should be: dark, dank and scary enough to make you jump, while stalking your nightmares for the next few weeks…While an extra pair of underwear is not mandatory, it's certainly strongly encouraged."


Statesville Haunted Prison and City of the Dead in Lockport, IL are a must for thrill seekers willing to risk it all for one night locked up in….Hell. This horrific haunted house experience will truly give you the thrill of being alive and grateful to breathe the fresh night air on the other side IF you survive Statesville Haunted Prison.
"We would like to Thank all the hard working actors, builders, designers & managers that have helped us over the years to make Statesville the world class show that it has become. As we all know without all of your blood, sweat and tears there would be no show like Statesville Haunted Prison®."
All photos and videos are provided by ZAP, Tiela Halpin Photography, & Statesville Haunted Prison®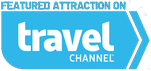 TO FIND MORE HAUNTED HOUSES IN ILLINOIS CLICK HERE ... https://www.hauntworld.com/illinois-haunted-houses