Haunted Houses in Atlanta Georgia Netherworld Haunted House

Atlanta, Georgia Haunted House - Netherworld
FIND THE BEST HAUNTED HOUSES IN GEORGIA
Haunted Houses in Atlanta, Georgia are some of the scariest haunted houses in America. Hauntworld.com tries to review only the best haunted houses in Atlanta, Georgia. When you are looking for simply the best, scariest, haunted houses in Georgia there is no other place to search than Hauntworld.com which offers our guests the best information to find Georgia Haunted Houses including the best haunted attractions in Atlanta, Georgia. There are many haunted houses in Atlanta that claim to the best haunted attraction but only one can truly lay claim to the being the scariest haunted house in Georgia... Netherworld Haunted House in Netherworld.
To learn more about Atlanta, Georgia Netherworld view their website below: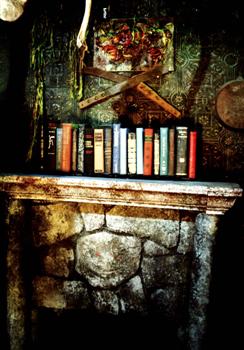 Having wanted to attend the International Association of Amusement Parks and Attractions (IAAPA) show for years, I finally made it this past November. What made 2005 the year to attend IAAPA? Well, after five years in Orlando , the show moved to Atlanta . Once I heard that the legendary Netherworld Haunted House would be open for IAAPA, I had to go.
Netherworld was open during IAAPA, but owners Ben Armstrong and Billy Messina did not stop there. Together with HauntWorld Magazine and the International Association of Haunted Attractions (IAHA), the Netherworld crew put together an unbelievable program for the many haunters that attended IAAPA.
The program began on Friday night with the "Atlanta Creative Haunting Seminars." They brought together some of the biggest names in the haunted house industry for an evening of fast-paced, interactive learning. Over 40 haunters crowded the meeting room of the hotel.
Ben Armstrong's seminar, "How to Make a Monster," opened the evening. Netherworld has set the standard for haunted house acting and make-up, so the crowd was all ears as he revealed several of his secrets. His discussion of advanced acting techniques was extensive, covering dialogue training, prop usage, scare tactics, costume and make-up tips, and more.
Following his seminar, Ben moderated a panel discussion about "Amazing Haunts Around the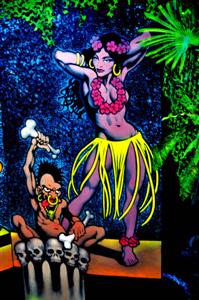 Country," which featured Larry Kirshner of HauntWorld Magazine, Leonard Pickel of Haunted Attraction Magazine and Ed Terebus of The Fear Finder. Together, these three industry leaders have visited literally hundreds of haunted houses over the years, and it was enlightening to hear their vivid and detailed accounts of some of the more notable attractions they have encountered.
After a short break, we returned to the hotel to learn about "Dynamic Multi-Element Hayride/Haunted House Events." Mike and Nancy Jubie of Headless Horseman Hayrides and Randy Bates of The Bates Motel & Haunted Hayride discussed theming, giant scares and special skills required to entertain and terrify guests on what is, essentially, a moving stage. Their insights were useful even to those who did not operate hayrides.
The seminar series wrapped up with a discussion about "Mega Haunting" by Robbi Lepre of Busch Gardens Tampa and T. J. Mannarino of Universal Studios. Robbi and T. J. not only discussed how massive multi-element theming, focusing on guest experience and taking horror to a grand scale, have made their events successful, but also how their "competition" has improved the quality of each other's shows. It was wonderful to see so many industry leaders sharing their knowledge and expertise for the good of the industry.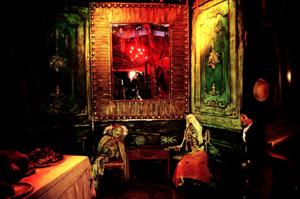 Following the seminars, we headed to Netherworld for a special in-depth, guided behind-the-scenes tour of all three attractions. The first attraction we toured was "Slaughterhouse," which was themed to resemble an abandoned meat processing factory. Located in the basement below Netherworld, we knew from Ben's description that this attraction was essentially a small sideshow for the main haunted house. But "small" is relative; a small haunted house by Netherworld standards is easily the size of many "large" haunted attractions.
The next stop on our tour was "Abomination" – the main show. This incredibly detailed attraction featured gigantic savage monsters and a variety of special effects from custom built animatronics to actors hooked up to elaborate bungee harnesses, which allow them to appear out of nowhere. It was clear that a lot of time and effort were spent not only on the intelligent design of the layout, but also on the careful lighting and intricate detail of the sets. A variety of different materials such as lattice, Plexiglas and mirrors were used extremely well, creating distractions and allowing visitors to catch a glimpse of other scenes. Along the way, our guide pointed out each scare pocket. It seemed like there were hundreds! In all, it takes 70+ actors per night to run Netherworld.
The final attraction we visited was called "The Terror of Tiki Island." This was not a typical 3-D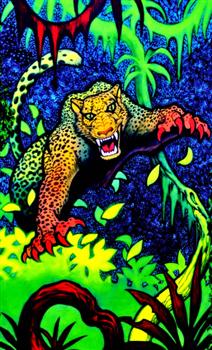 attraction. Filled with unique artwork, the attraction was themed to look like the jungles of a tropical island. Like the previous two attractions, "The Terror of Tiki Island," was fantastically detailed and there were many "blind" actors (a term I learned earlier that evening referring to an actor that blends into his or her set).
We rounded out our tour with a visit to the costume and make-up areas. As anticipated, these areas, while smaller than I expected, were unbelievably organized and efficient. I still cannot fathom how Ben and Billy manage to costume over 70 actors per night, yet maintain the uncompromised quality that Netherworld is known for in these relatively small spaces.
Our tour of Netherworld was complete for the evening, but Ben and Billy had more in store for us. They took us to another haunted house just down the street called Chambers of Terror, which was undoubtedly the wildest haunted house I have ever seen. Since 2005 was the last season for Chambers, all of the walls had already been removed. Our tour covered the major unique scares, which were still standing. I think it is safe to say that anybody who took this tour will not soon forget the "virtual reality" bus, pyrotechnic effects and – my favorite -- the massive falling wall that kept falling, and falling, and falling, and finally stopped a hair shy of our heads.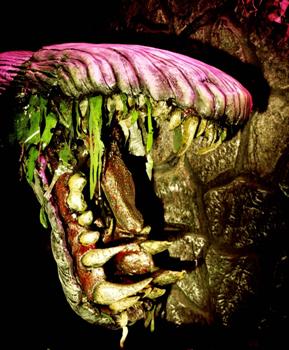 On Saturday evening, Netherworld was open to the public from 8 pm to 11 pm. Hundreds of IAPPA attendees and even some regular Atlanta locals converged for the rare opportunity to experience this world class haunted house fully staffed and in operation during the off-season.
Our tour that evening was the icing on the cake. When we arrived, Ben greeted us in full signature character costume, along with his "sliders." As we toured each of the three attractions, we had the chance to see in action everything we had learned about the previous day. Even though we had toured the haunts extensively the preceding evening, I was even more impressed the second time through, as I saw numerous things I had somehow missed the first night. The level of detail is so elaborate and the number of scares so immense, one cannot possibly see everything in a single tour. And yes, I got scared. The first evening, our guide had showed us a scare where a prop flies overhead toward the approaching guests as a distraction. The real scare is an actor standing directly out in the open in front of the visitors. I remember our guide saying, "It's hard to believe this will work, but no one will see this actor. Everyone will be looking up. It works every time." It certainly worked on me.
I left Netherworld invigorated and inspired, realizing what can be possible through years of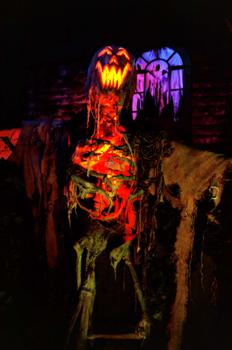 dedication, hard work and enthusiasm.
Netherworld is the only haunted house I have visited that actually exceeds its reputation. Ben Armstrong and Billy Messina lead by example and the program they produced for IAAPA this past year was a banner moment for the haunted house industry. IAAPA will return to Atlanta in 2006 and Netherworld will once again be open. If you have never been to IAAPA, I would highly recommend you attend this coming year, as seeing Netherworld alone is worth the trip.
About the author: Brett Bertolino is the Assistant Program Director for Operations & Special Events at Eastern State Penitentiary Historic Site, Inc., the organization that produces the critically acclaimed haunted attraction Terror Behind the Walls. He is an IAHA Director and the Chairman of the Newsletter/E-List/TAP Committee.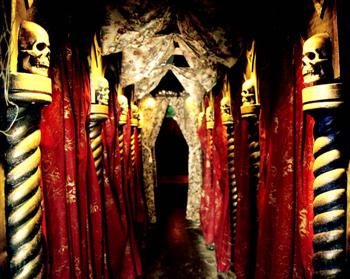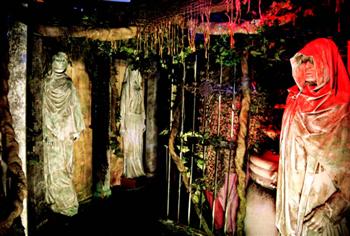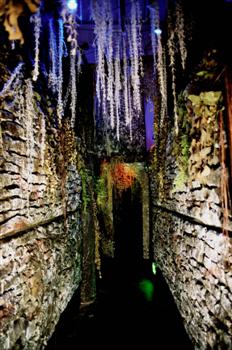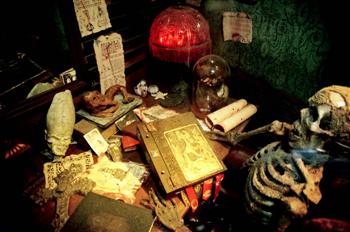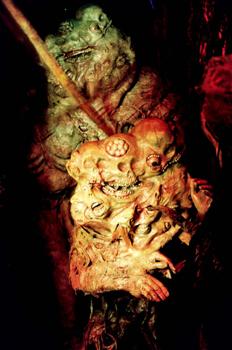 To find more Haunted Houses in Atlanta