New Hampshire Haunted House Haunted Overload - Lee, New Hampshire
From the moment visitors enter Haunted Overload they are struck by its unique, vibrant, organic design. Shifting grassy pathways coil through spacious corn field trails, barn buildings, and vaulted wooden scarecrows. Props and sets are all painstakingly hand-crafted, from the rough pine slabs of the wooden entrance gate, to the hundreds of hand carved jack-o-lantern pumpkins, all grown at Coppal House Farm. This organic nature contributes to an ambience of a traditional New England Halloween.

Traditional Halloween themed though it may be, Haunted Overload does not disappoint when it comes to pure scare factor. Listen to what Tim Bickford of Creative Cinema Productions had to say about Haunted Overload. He is in charge of capturing as many scares as possible with his video camera each terrorfying season.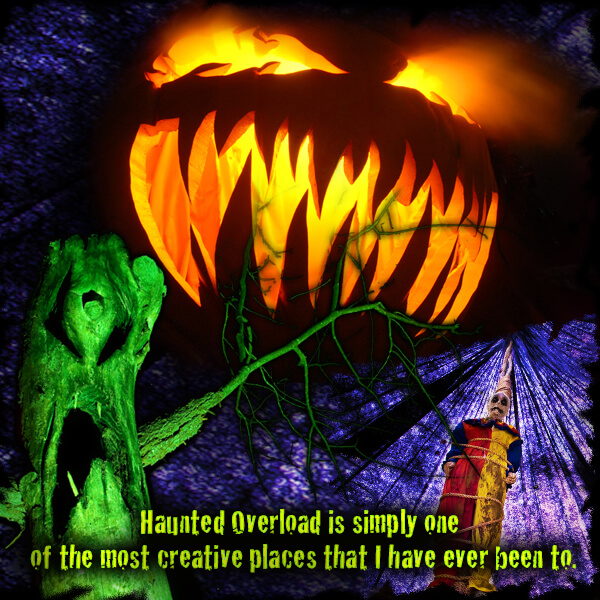 Over the past 5 years I have had the privilege of producing videos for Eric Lowther's "Haunted Overload". I have personally been witness to Haunted Overload's rise from a local home haunt phenomenon to an immensely successful professional haunt.

Haunted Overload is simply one of the most creative places that I have ever been to. I compare it to a Hollywood movie set, an outdoor venue that features 34-foot tall ghosts, scare crows, giant tree monsters and goblins patrolled by a headless horseman who rides a huge draft horse set on a spacious New England farm surrounded by towering oak trees and acres of corn fields. Nearly every prop is hand made in meticulous detail. What sets this haunt apart from others is that fact that it focuses on the tradition of Halloween. You'll find very little blood or guts, just incredible one of a kind creations that embody the spirit of the holiday.

I have filmed patrons at Haunted Overload falling, crying, screaming, hyperventilating, and even sprinting for the parking lot. Last year the porta-potty "Suck Truck" operator complained that there were loads of women's panties stuck in his pump that had to be removed before he could finish pumping out the portable toilets. Patrons get their monies worth at Haunted Overload! This haunt passes the "scary test". I have hours of video to prove it.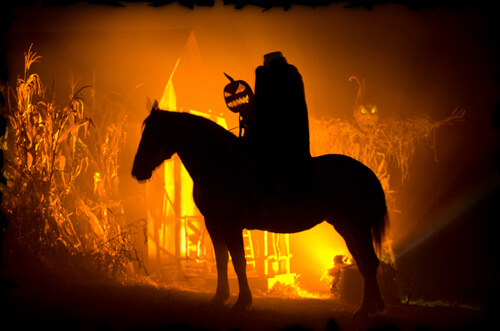 The thing that impresses me most about Haunted Overload is its creator. Eric Lowther is the driving force and mastermind behind this one of a kind event. He simply lives, sleeps, and breathes all things haunted. Each waking moment of his day is spent on dreaming up ways to improve the attraction. Every season he and his dedicated staff come up with something bigger and better than the previous year. The Haunted Overload cast of actors are some of the best I've seen. They really have their timing down when it comes to knowing when to deliver the perfect scare. The attention to detail, giant props, creative lighting, scare factor, New England Farm setting and traditional Halloween theme make Haunted Overload a must see this Halloween. Haunted Overload is a pre ticketed event and tickets sell out fast so I wouldn't wait long to get them!

Haunted Overload is located at Coppal House Farm in Lee, New Hampshire • 118 North River Road




TO FIND MORE HAUNTED HOUSES IN NEW HAMPSHIRE

Lee, New Hampshire Haunted House - Haunted Overload Haunted House
Photography by: Artifact Images
FIND THE BEST HAUNTED HOUSES IN NEW HAMPSHIRE
Haunted Houses in Manchester, New Hampshire are some of the scariest haunted houses in America. Hauntworld.com tries to review only the best haunted houses in Lee, New Hampshire. When you are looking for simply the best, scariest, haunted houses in New Hampshire there is no other place to search than Hauntworld.com which offers our guests the best information to find New Hampshire Haunted Houses including the best haunted attractions in Lee, New Hampshire. There are many haunted houses in Lee that claim to the best haunted attraction but only one can truly lay claim to the being the scariest haunted house in New Hampshire... Haunted Overload Haunted House in Lee, New Hampshire.
To learn more about Lee, New Hampshire Haunted Overload visit their website below:
http://www.hauntedoverload.com/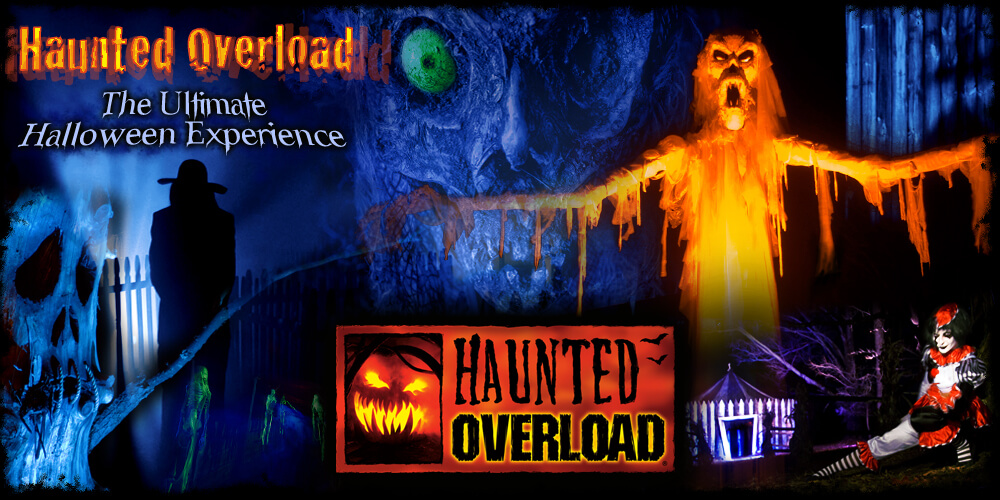 TO FIND MORE HAUNTED HOUSES IN NEW CONCORD