AMERICAS SCARIEST REAL HAUNTED HOUSE - LEMP BREWERY HAUNTED HOUSE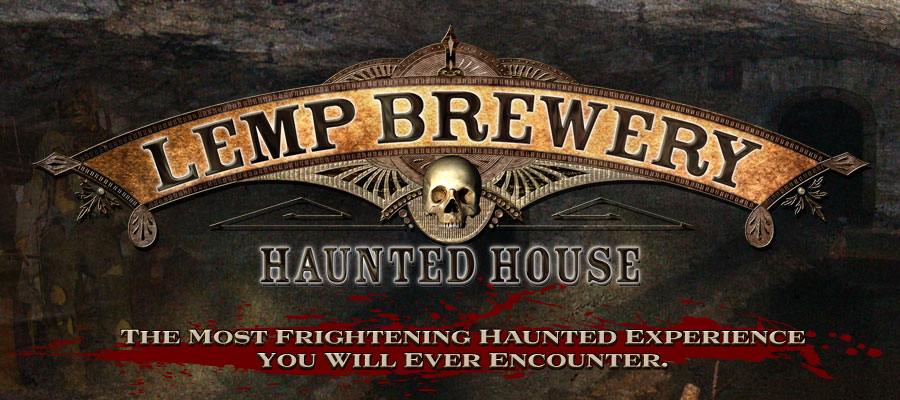 LEMP BREWERY HAUNTED HOUSE IS A MISSOURI HAUNTED HOUSE WHICH IS A REAL HAUNTED HOUSE. AMERICAS BEST REAL HAUNTED HOUSE IS LEMP BREWERY HAUNTED HOUSE. HERE AT HAUNTWORLD WE TRY TO HELP YOU FIND THE BEST REAL HAUNTED HOUSES, HAUNTED HOUSES, HAUNTED ATTRACTIONS, HAYRIDES, BEST AND SCARIEST HALLOWEEN ATTRACTIONS.
Lemp Brewery Haunted House is one of the most haunted places in America. It's been featured on countless paranormal TV shows and explored multiple times by the best paranormal investigators in the World. The public has never seen what you are about to see this year inside The Lemp Brewery Haunted House deep underground where NO ONE CAN HEAR YOU SCREAM!




Prepare yourself to journey DEEP underground into real caves and caverns inside St. Louis' only REAL haunted house. The Lemp Brewery Haunted House is a no frills haunted house; this is a REAL haunted house where very strange things happen. People disappear and unexplained occurrences are normal. In 2010 Halloween Productions was only able to open parts of the caves and caverns due to restrictive time and concerns for your safety inside what is considered a hot spot for real paranormal activity.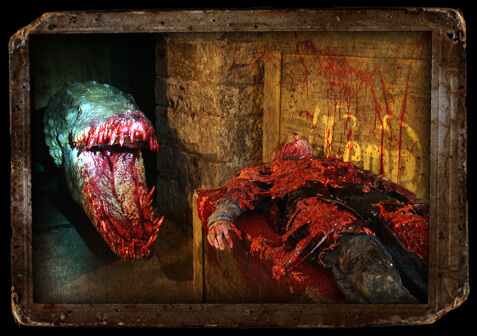 Now in 2011, prepare to explore deeper under the old Lemp Brewery and discover new hidden rooms and passages and learn the secrets of the scariest place in St. Louis, Missouri. The Lemp Brewery Haunted House starts as you enter a long twisting and turning spiral staircase five stories underground. Most people do not even make it down the stairs as they begin to panic for what is down below in the pitch black caverns. Once you make your way into the pits of the Lemp Brewery Haunted House, prepare to experience an all new attraction with never before seen rooms, sets and scenes full of ghastly discoveries around every corner.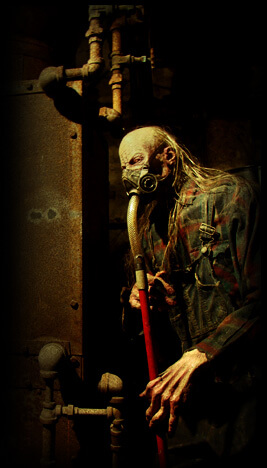 Lemp Brewery Haunted House, now with a full year under its belt, has been amazingly renovated by the same creative team of The Darkness Haunted House. The Lemp Brewery Haunted House is the most unique haunted house experience not only in St. Louis but across America. In March 2011, the entire haunted house industry converged on St. Louis for a national convention and toured the newly renovated Lemp Brewery Haunted House. Their reaction was astounding, calling Lemp the scariest haunted house they had ever seen.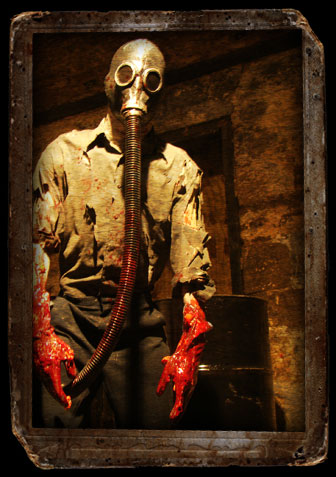 Are you ready to go deep underground, twisting and turning around dark passages through real limestone caves of horrific scenes full of fear and without any means of escape?

The Lemp Brewery Haunted House is all new, longer, bigger, and by far the most frightening haunted experience you will ever encounter. Explore the recently discovered brewing vats, rooms where mobsters gathered to take out their rivals, and find yourself face to face with rats and cave dwelling creatures who live deep underground.

Lemp Brewery Haunted House is longer, more elaborate, and even scarier than last year. Deep underground no one can hear you SCREAM inside the Lemp Brewery Haunted House.

BUY TICKETS ONLINE TO SAVE TIME AT THE ATTRACTION. IF YOU PURCHASE YOUR TICKETS ONLINE, THERE'S NO WAITING IN THE TICKETING LINE EVER! READ THE LEGEND BEHIND THE LEMP BREWERY CLICK HERE.