The Darkness Haunted House - Review 2011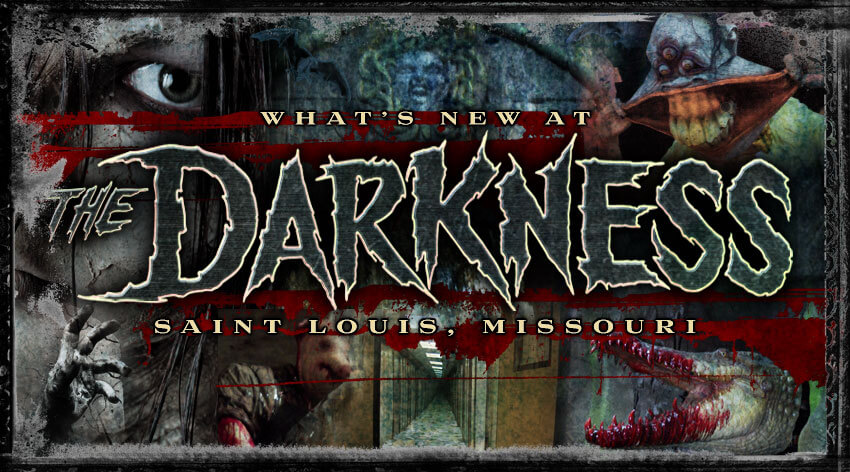 The Darkness Haunted House is rated one of the best haunted houses in America and is being reviewed as a Missouri Haunted House. Read below all the details about The Darkness Haunted House in St. Louis Missouri. Hauntworld helps you find information about
Haunted Houses
, Haunted Attractions and Halloween Events.
---
Are you ready to experience the best haunted house in America? How deep into the depths of The Darkness can you take before your next breath is your last? The all new Darkness Haunted House, located in Soulard, off South Broadway in downtown St. Louis, Missouri, has been rated as America's BEST haunted house. Missouri haunted houses have become known for Halloween and none more than the KING of scream: The Darkness Haunted House.
---

Each year, The Darkness is totally renovated; sometimes as much as a million dollars is spent to renovate The Darkness each season. The Darkness is not like any other haunted house you've ever experienced. Because of its national reputation, the creative team behind this St. Louishaunted house believe they must go above and beyond what any other haunt across the nation can do. The Darkness continues to set the standard across the World for what a premier haunted attraction should be modeled after.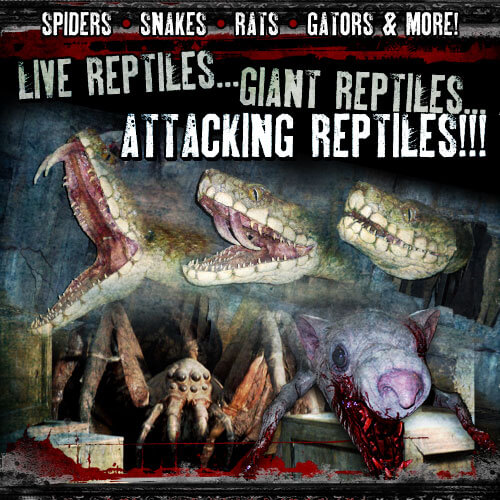 The Darkness has been haunting St. Louis, Missouri since 1994, making this our 18th year of fear. The Darkness is now three haunted attractions in one location for one price including the two story Darkness Haunted House, Terror Visions 3D Haunted House and the Monster Museum and gift store.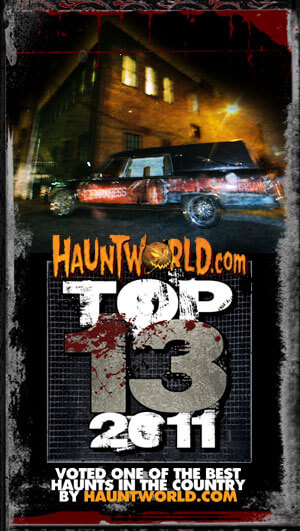 So what's new at The Darkness for 2011? The Darkness was totally renovated with new scenes, props, animations, and special FX we've never before attempted. The downstairs section of The Darkness now features a live reptile section which includes real Cobras, Rattlesnakes, Scorpions, Pythons and Piranhas. Additionally, the downstairs includes several new scenes based on phobias of snakes, spiders, reptiles, critters, and creatures. Prepare to enter the Viper Temple and be attacked by a massive flesh eating snake. If you survive, you'll come face to face with a 20 foot tarantula or walk through a catacomb and be attacked by a massive gator.

For the scariest haunted house experience in St. Louis, The Darkness then continues upstairs featuring all new sets including an interactive elevator scare which you may not survive. Once you enter the elevator it plummets 5 stories sending you to your untimely death. Prepare to experience the massive falling walls, all new CGI digital FX, new monsters, and more inside the all new Darkness Haunted House.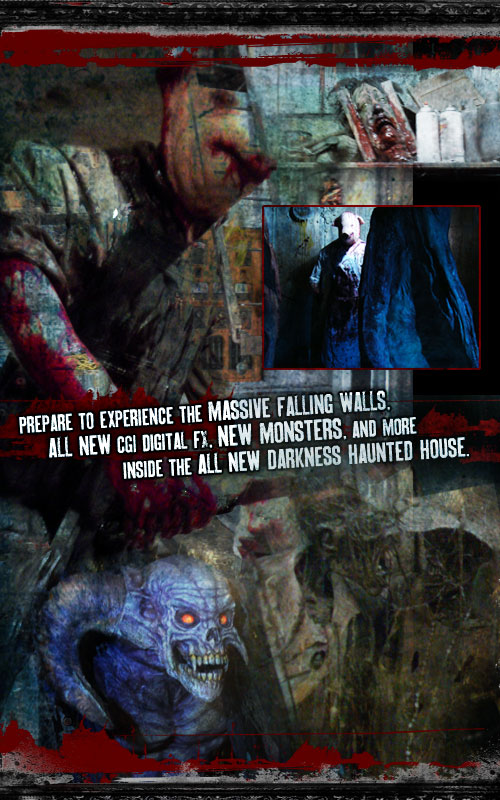 If you survive the all new Darkness, the fear doesn't end. Now, you must face your worst visions of terror inside Terror Visions 3D HauntedHouse. Terror Visions is THE BEST 3D haunted attraction ever! New for 2011, it features new horrifying scenes and sets, including psychoclowns playing with TNT, knives, blood and guts. Careful! They just might blow your head right off, simply for the giggles. Terror Visions in 3Dalso features more than 20 animations designed to make you SCREAM for your life!



Once you exit Terror Visions 3D Haunted House, you'll enter our Monster Museum which now features a larger than life sized replica of the new Wolfman. Once inside, bring your cameras and take pictures with all your favorite movie monsters from Wolfman, Creature from the Black Lagoon, the Incredible Hulk and more. Also featured inside the Monster Museum is the Slackers Gift Shop filled with monster movie collectables and of course, Darkness t-shirts!

TO LEARN MORE ABOUT TERROR VISIONS AND THE MONSTER MUSEUM CLICK HERE
We're looking forward to seeing you this Halloween season at the all new Darkness Haunted House.
BUY TICKETS ONLINE TO SAVE TIME AT THE ATTRACTION. IF YOU PURCHASE YOUR TICKETS ONLINE, THERE'S NO WAITING INTHE TICKETING LINE!
LEARN MORE ABOUT THE DARKNESS go to www.Scarefest.com Watch the video of this years Haunted House tour during the Halloween Show 2011.
Additionally read all about the Darkness from 2010 CLICK HERE