Transworld Haunt and Escape Room Show 2018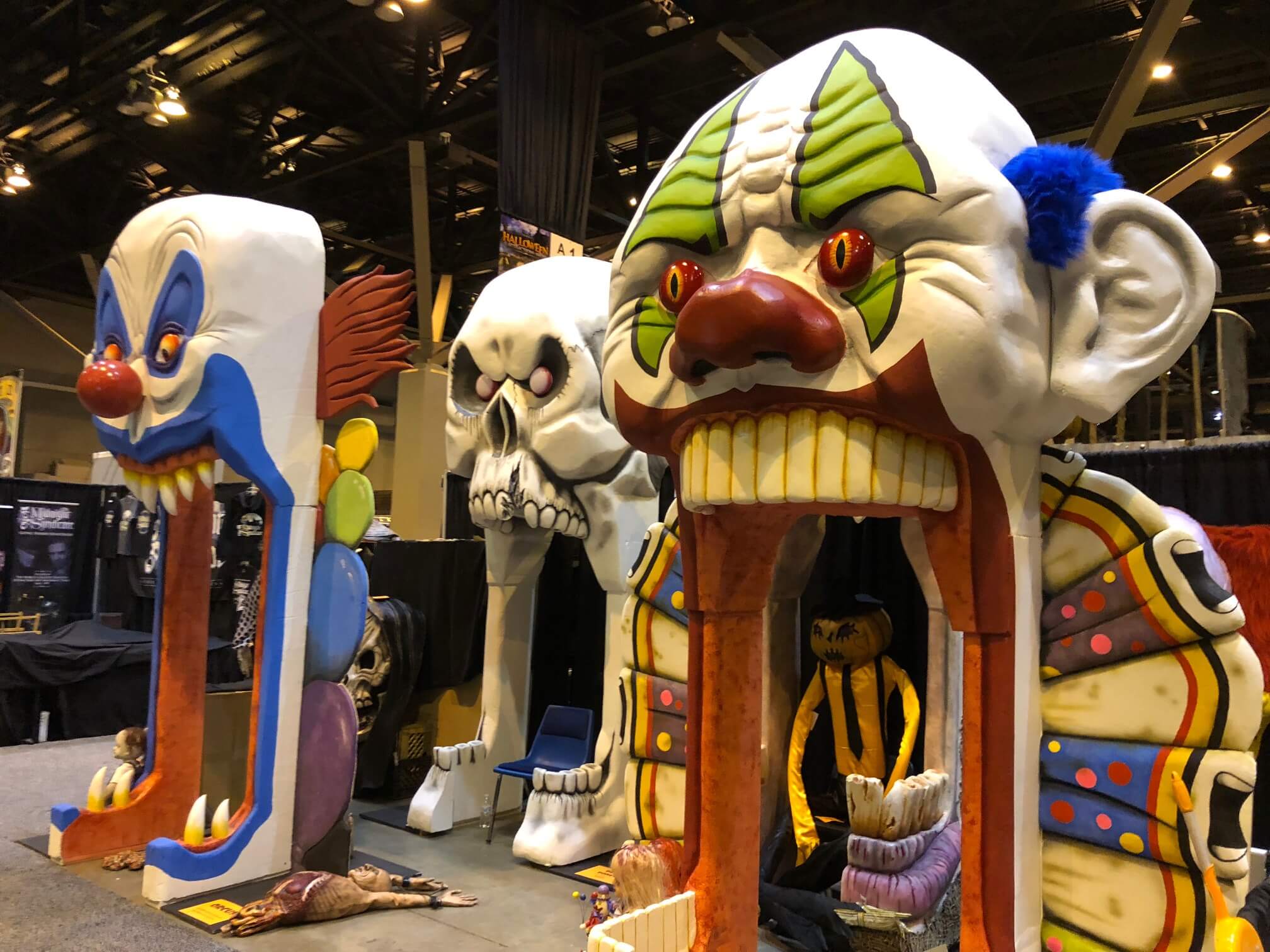 Transworld HAA Halloween Tradeshow Day 1 is in the books. The show wasn't very busy honestly in part due to a massive snow storm on the east coast. Expecting the show to go crazy as the east coast airports start running flights again. So what can you see on the tradeshow floor?
One of the first things you see as you enter the show floor is a 40 foot tall Christmas tree with signs welcoming the 2019 Christmas Attractions show. On the show floor there are hints of Christmas lighting companies and more. There are more haunted costumes, masks and items for actors than EVER before. The show is massive now taking up nearly the entire convention center.
Most of the best booths are the two booth or less with unique items that help your attraction. We saw everything any Halloween nut could ever want to buy. The Transworld Show is like a CANDY LAND for those who love everything Halloween.
You still have time to come to St Louis as the show runs thru the 25th of March. Learn more at
www.haashow.com
The Darkness / Lemp haunt tour also kicked off with about 275 people taking a behind the scenes tour. Lemp Brewery and Zombie Laser Tag open tonight with live actors and Darkness opens on Saturday. You can still get tickets at
www.thedarkness.com