SIGN UP FOR OUR NEWSLETTER

1058 wolcott street, waterbury, Connecticut 06705, new haven.
203-754-5000
0 Web reviews
0 Youtube Videos
0 Photos
3460 Profile Views

411 Barnum Avenue Cutoff, Stratford, Connecticut 06615, United States.
203-795-4737
0 Web reviews
0 Youtube Videos
0 Photos
1087 Profile Views
Named Number One Haunted Attraction in the country by HauntWorld Magazine, Headless Horseman Hayrides & Haunted Houses opens its 27th season in 2019. Our attraction includes: a theatrical one-mile hayride, corn maze, 8 haunted house attractions, as well as four themed gift shops, and four food concessions. For info and highlights, plus ticketing: http://www.headlesshorseman.com
778 Route 9W, Ulster Park, New York 12487, United States.
845-339-2666
6 Web reviews
4 Youtube Videos
14 Photos
176967 Profile Views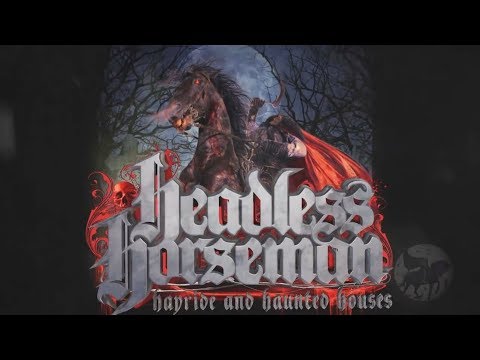 39 Old Ridgebury Road, Danbury, Connecticut 06810, United States.
0 Web reviews
0 Youtube Videos
2 Photos
3439 Profile Views

"Escape New Haven" is a cooperative, real-life adventure space where nothing is as it seems. You and your team are trapped; you have 60 minutes to escape a room by solving a series of puzzles that will challenge your mind and confound your senses. Explore, adapt, work together, think creatively -- and you just might succeed. Escape New Haven is the brainchild of Max Sutter and Ethan Rodriguez-... [Read more]
111 Whitney Avenue, New Haven, Connecticut 06510, United States.
(860) 576-9997
0 Web reviews
0 Youtube Videos
4 Photos
2558 Profile Views

Will you conquer one of the most famous escape the room challenges in the world? You are: In an Unfamiliar Place You have: 60 Minutes You must: Solve Your Way Out Will You Escape? Why we at AdventureRooms do what we do: -We want the opportunity to challenge and inspire you -We want the privilege of creating a lasting memory for you -We want to teach you something new -We want to... [Read more]
282 Main Street Extension, Middletown, Connecticut 06457, United States.
(860) 358-9130
0 Web reviews
0 Youtube Videos
4 Photos
2534 Profile Views

Its your first day of work at OMNE CORP! This is your dream job! Right...? Although youre excited to begin, you cant help but feel that something is wrong It seems your boss and OMNE might be hiding a secret behind the company's new initiative. Can you find out the truth about your new employer before its too late?
0 Web reviews
0 Youtube Videos
0 Photos
469 Profile Views

0 Web reviews
0 Youtube Videos
0 Photos
289 Profile Views
FIND HAUNT NEAR YOU
Zoom Over State Below To Find An Attraction Near You
MOST RECENT VIDEO CONNECTICUT UPLOADS
MOST RECENT CONNECTICUT PHOTO GALLERY UPDATES
TOP MOST VIEWED ATTRACTIONS IN CONNECTICUT
TOP 10 FEATURED ARTICLES CONNECTICUT
RECENT UPDATED HAUNT PROFILES