HAUNTED HOUSES IN LOS ANGELES, CA
Find Scariest Haunted Houses in Los Angeles, California. The Biggest, Scariest and Best Haunted House in the city of Los Angeles, CA from haunted attractions, haunted hayrides, corn mazes, paintball zombie hayrides, to massive screamparks can all be found here at Hauntworld.com. Hauntworld will introduces a new Haunted House in Los Angeles this Halloween Season!
Here's a list of the top Haunted House in Los Angeles, California. Take a look and find the Best and Scariest Haunted Attractions near you: Haunted House in California
SIGN UP FOR OUR NEWSLETTER

0 Web reviews
0 Youtube Videos
0 Photos
57 Profile Views

Sinister Trails is proud to announce several inter-connected experiences that will bring unimaginable scares. This fully transformed property brings features from Urban Legends, Creepy Cult themes, Zombies, and Clowns. This indoor and outdoor attraction will leave you shaking. Get ready to experience a unique combination of themes that create a truly terrifying experience. Sinister Trails is no... [Read more]
3615 Manchester Ave, Encinitas, California 92024, USA.
(760) 385-8808
1 Web reviews
0 Youtube Videos
0 Photos
137 Profile Views


The Weeping Witch ABOUT- The Weeping Witch is a spirit that lures people close by mimicking the sound of a woman crying. When people hear its wails, they follow the sound into the darkness, thinking someone needs help. Once they get close enough, the Witch attacks and slowly sucks the life out of its victims. If you choose to enter Madam Ruby's study, that is what is awaiting you. Will you be a... [Read more]
4245East La Palma Avenue, Anaheim, California 92807, United States.
714-572-1004
0 Web reviews
0 Youtube Videos
4 Photos
242 Profile Views

A tribute to Walt Disney's Haunted Mansion - An attraction not to be missed with a ghoulishly scarier twist. Ever wish you could experience Disney's legendary Haunted Mansion with a scarier twist? For the last week in October we transform our home into the Haunted Mansion with all the characters and effects you absolutely love, but with a selective, more intense environment for adults and teens... [Read more]
0 Web reviews
0 Youtube Videos
0 Photos
476 Profile Views


Haunt of Halloween is the ideal Halloween experience for all Halloween fanatics. A twenty-day event that features a 5,000 square-foot haunted maze with a one-of-a-kind interactive scare zone, face your fears sensory attraction, Halloween shows and acts, makeovers by Hollywood special effects make-up artists from Cinema Makeup School, free souvenir photo op, live interactive reptile exhibit, meet a... [Read more]
27741 Crown Valley Parkway, Mission Viejo, California 92691, United States.
562-495-5959
0 Web reviews
0 Youtube Videos
0 Photos
512 Profile Views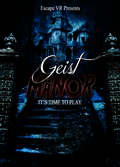 Virtual Reality Horror Experiences and Escape Rooms
1025 Westminister Mall, Westminster, California 92683, usa.
9494366372
0 Web reviews
0 Youtube Videos
0 Photos
791 Profile Views


The house of the haunted French florist, who terrorizes the gardens of Moss Grove, California, from within his shed. It is said this is the ghost of an old grump florist who used to design horrible bouquets, and who could never sell one. His revenge, coming back as a ghost, is to lure his victims with the scent of a rose until he devors their heart.....
22, Acacias Avenue, Beverly Hills, California 90210, United States.
0 Web reviews
0 Youtube Videos
1 Photos
942 Profile Views

THE EVIL WITHIN - 2021 THIS TYPICAL NEIGHBORHOOD HOME, THAT YOU PASS BY WITHOUT A MOMENT'S GLANCE, IS WHERE PURE EVIL LURKS. WITHIN THESE VERY WALLS, A TWISTED SERIAL KILLER BRINGS HIS GRUESOME THOUGHTS TO LIFE. WHILE TRYING TO CATCH THIS KILLER THE LOCAL POLICE DEPARTMENT HAS EXHAUSTED ALL THEIR RESOURCES, BUT WITH YOUR HELP, THE KILLER CAN BE CAUGHT. AS YOU SNEAK INTO THIS UNSUSPECTING HOME, HO... [Read more]
County Line Rd. , Yucaipa, California 92399, United States.
9099547475
0 Web reviews
0 Youtube Videos
2 Photos
1392 Profile Views

4321 Cerritos Avenue , Cypress , California 90630, USA.
714-527-7225
0 Web reviews
0 Youtube Videos
0 Photos
1487 Profile Views

Created by Zombie Joe and Jana Wimer, Urban Death first shocked audiences in 2005, revealing our deepest fears through a series of wordless, non-linear vignettes and intense physical performances. URBAN DEATH TOUR OF TERROR: Haunted Theatre Attraction! is bold, terrifying, and entirely unique. You are advised to purchase tickets early as this event consistently sells out. Don't come alone.
4850 Lankershim Blvd, North Hollywood, California 91601, United States.
6179978088
0 Web reviews
0 Youtube Videos
0 Photos
1652 Profile Views

The Pirates Cave Haunt is back for its 21st season. To keep Halloween alive this year, we are doing our first Yard Display Show on the origins of the Pirate's Cave. The attraction is a 10-minute multi-screen video presentation synced to lighting effects, props, special effects, and live actors. Our event is for ages 10 and up and a $3 donation is requested.
2548 E Garfield Ave, Orange, California 92867, United States.
0 Web reviews
2 Youtube Videos
12 Photos
2266 Profile Views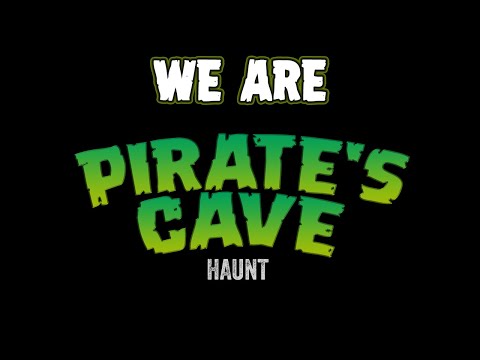 A Decaying Amusement Park of Mystery and Illusion Awaits You as you Enter Through a Spinning Vortex of Doom, Down Twisted Corridors of Horror and Encounter Killer Clowns From Hell! Step right up and prepare to be horrified!
700 South Hathaway St,, Banning, California 92220, United States.
3 Web reviews
0 Youtube Videos
6 Photos
3801 Profile Views

The Realm of Shadow is a home Halloween haunt maze that began over 10 years ago by SoCal resident, Ron Love and his wife Debbie. What started off as a simple graveyard decoration on his front patio, has grown into an enclosed, twisting, creepy maze that takes up the entire driveway and front yard each year. The designs change every year, and the scares get more and more intricate and ghoulish th... [Read more]
11507, Norwalk, California 90650, United States.
562-533-5034
1 Web reviews
4 Youtube Videos
18 Photos
20240 Profile Views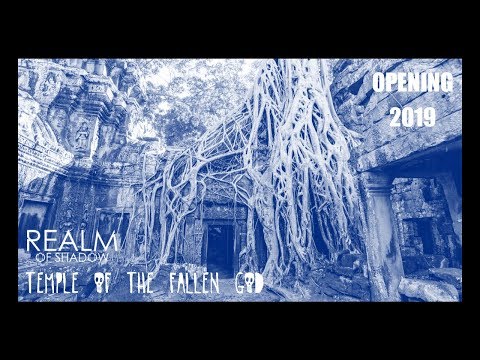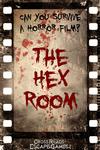 This is not your average escape room. Designed by enthusiasts for enthusiasts, Cross Roads Escape Games brings you the next level of escape games. The Hex Room is an intense horror themed game with a 20% escape rate. Can you survive a horror film? This murderous horror movie fan wants to watch you try. Each player will take a quiz before the game to find out which character they are: The Nerd... [Read more]
4245 E. La Palma Ave., Anaheim, California 92807, USA.
714-572-1004
1 Web reviews
1 Youtube Videos
6 Photos
23353 Profile Views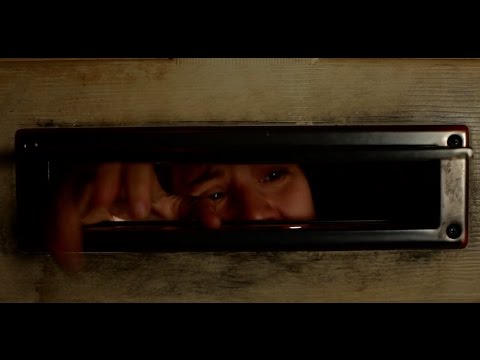 The 17th Door | 2022 Heinous crimes deserve a severe sentence at Perpetuum Penitentiary, the most horrendous prison. A darkness has seized control of the inmates. Muffled screams of suffering ooze out of every crack and crevice of the dismal stone walls. At Perpetuum, a new circle of hell has taken root. Courtesy of Vixi Labs, all prison treatment facilities will now be powered by revolutionary... [Read more]
1851 W Orangethorpe Ave, Fullerton, California 92833, United States.
714-441-9080
20 Web reviews
9 Youtube Videos
33 Photos
125778 Profile Views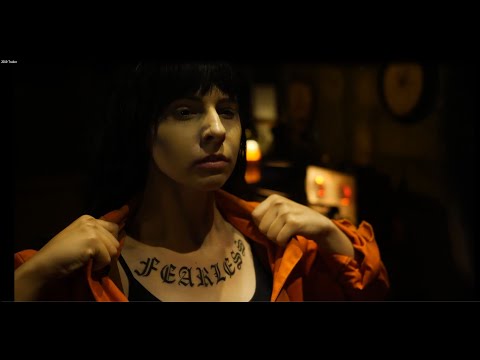 FIND HAUNT NEAR YOU
Zoom Over State Below To Find An Attraction Near You
MOST RECENT VIDEO CALIFORNIA UPLOADS
MOST RECENT CALIFORNIA PHOTO GALLERY UPDATES
TOP MOST VIEWED ATTRACTIONS IN CALIFORNIA
TOP 10 FEATURED ARTICLES CALIFORNIA
RECENT UPDATED HAUNT PROFILES