Sinister Tombs Haunted House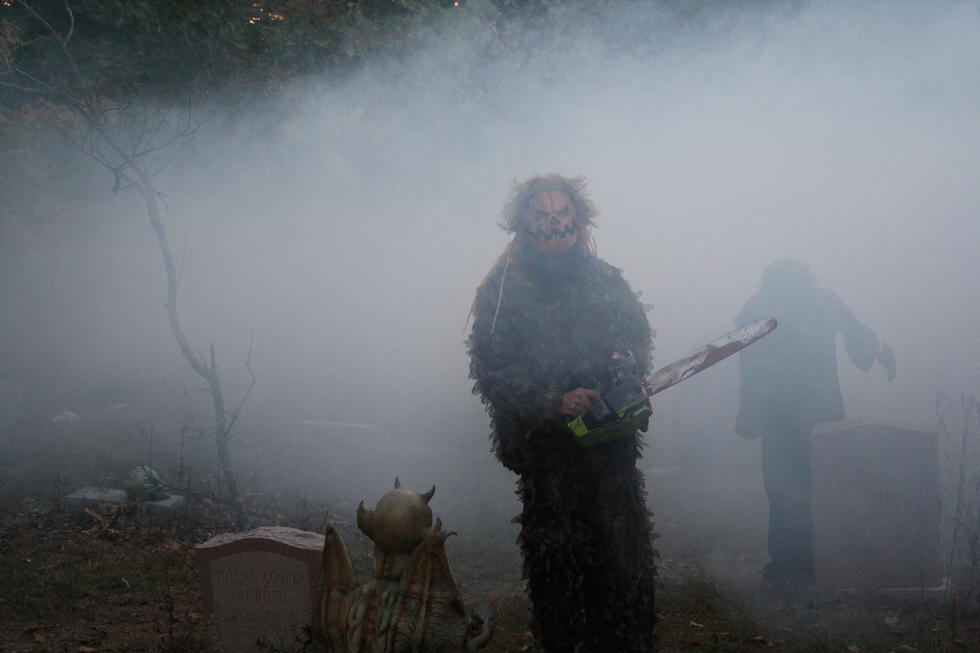 ABOUT "Sinister Tombs Haunted House"
Sinister Tombs is a all inclusive haunted, this means you pay one price and have access to all the haunted, one price covers the Castle, The mazes, the woods, the Hollow. Not $10.00 per event as most do.
3246 Meeting Creek Road, Eastveiw, Kentucky, 42732
270-862-3323
Contests every, We have a 5 k run, if you when you get to go home, if we win, you don't!!!!

Sinister Tombs is not your mother and fathers funhouse type event. The Castle itself is 2000 square feet were you will receive instructions for survival. Then the journey will begin through the corn feilds, into the darken deadmans woods, across the bridge and into horror hollow and then continues through the Cemetary of lost soles. Have you made it out, not even close now you must find your way out of the maze of endless doors and well you will see !!!!!!!!!!!! - September 18,19,25,&26 October 2,3,9,10,16,17,23,24,30,31 7:30 to 11:59 And November 1st 7:30 to 10:00

Adults $15.00 Children 12 & Under $10.00

All Ages

4.5 miles west from intersection of Kentucky highway 84 and U.S. Highway 62.
Sinister Tombs Haunted House PHOTOS
3246 Meeting Creek Road, Eastveiw, Kentucky, 42732