TEST YOUR BOUNDARIES OF FEAR!!! Looking for the scare of your life? Do you want to have an adrenaline rush unlike any other? Then come and test your boundaries of fear at BANE, NJ's scariest and most interactive haunted attraction. BANE has now moved to a bigger and better location for the 2014 season. We are now proud to announce that BANE will be located in the old Katherine Gibbs College on Route 10 West in Livingston NJ! BANE has expanded from 17,000 square feet to a brand spanking new 40,000 square foot space and we're bringing the heat! Get ready for a brand new, crazier, scarier, and even more interactive haunted attraction that is guaranteed to knock your socks off!!! But beware as you enter for little Jennifer Bane is awaiting your arrival... and...... she's HUNGRY!!!!
630 West Mount Pleasant Ave, Livingston, New Jersey, 07039
This attraction is miles from your location. MAP IT NOW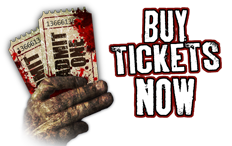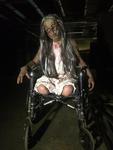 NJ Haunted House HIGHLIGHTS of Bane Haunted House: BANE is the newest, most terrifying haunted attraction in NJ! We're bringing your nightmares to life! Anyone with a valid military ID gets free admission. http://www.bulletproofhaunts.com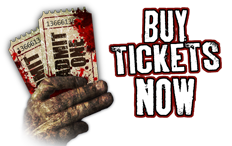 General Admission: Basic Ticket VIP: Allows you to skip both the cue line and the ticket line! Happily Haunted: For kiddies 12 and under. - Gen. Admission: 24 VIP: $38 Happily Haunted: $8

630 West Mount Pleasant Ave, Livingston, New Jersey, 07039


BANE utilizes strobe lights, extremely loud noises, fog effects, realistic props, cinematic gore, tight spaces, and in some cases no lights at all. It is intended to be extremely frightening and alarming. Our actors are trained to scare you. Be Warned!! We are a haunted house so please don't complain if you or anyone you're with chooses to leave midway through the attraction. Remember, we are here to scare you!!! BANE might play on any and all of your fears such as separation anxiety, fear of the dark, and the fear of tight spaces. ONCE AGAIN, YOU ARE WILLINGLY PAYING US TO SCARE YOU!!! IF YOU BUY A TICKET AND DO NOT ENTER, THERE ARE NO REFUNDS NO EXCEPTIONS!! IF YOU BUY A TICKET AND CHICKEN OUT MIDWAY, THERE ARE NO REFUNDS NO EXCEPTIONS. YOU MUST FOLLOW OUR RULES AT ALL TIMES, IF YOU DO NOT, WE WILL ASK YOU TO LEAVE IMMEDIATELY. NO REFUNDS NO EXCEPTIONS!!! WE ARE A HAUNTED HOUSE!! OUR JOB IS TO SCARE YOU! IN ORDER FOR EVERYONE TO EXPERIENCE THE SAME ATTRACTION, WE WILL NOT DISCLOSE ANY OF OUR SCARES. BANE IS DESIGNED TO BE EXTREMELY SAFE WHILE PROVIDING THE HIGHEST QUALITY SCARES. ONCE AGAIN, YOU CAME HERE TO GET SCARED IN A SAFE AND CONTROLLED ENVIORNMENT AND THAT'S WHAT WE WILL DO! Any child under the age of 15 MUST BE ACCOMPANIED BY AN ADULT!! Anyone under the age of 12 IS NOT ALLOWED IN! Women who are pregnant and individuals who suffer from heart conditions, high blood pressure, asthma, seizures, light sensitivity, claustrophobia, or any other health condition that could be aggravated by these special effects should consider this warning before purchasing a ticket to our Haunted Attraction. BANE is not responsible for lost or damaged items in the attraction or around the building, including the parking areas. NO REFUNDS NO EXCEPTIONS!!!!!