30,000+ Square Feet of Pure Terror - State of the Art Animatronics - Professional Actors, Lights, Sounds and EVEN SMELLS. Not recommended for small children.
5389 N. Main St, Acworth, Georgia, 30101
This attraction is miles from your location. MAP IT NOW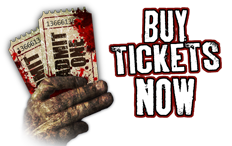 STEP OUT OF THE AGE OF LIGHT AND INTO THE MISTS OF THE DARKENING...THE PLACE WHERE YOUR NIGHTMARES CRAWL TO LIFE...FOLKLORE HAUNTED HOUSE!!!!! YOU THINK YOU'VE HEARD OF THE SCARIEST HAUNTED HOUSE IN ATLANTA? YOU HAVEN'T EVEN BEEN SCARED YET, UNTIL YOU CRAWL THROUGH 20,000 SQUARE FEET OF PITCH BLACK FEAR. YOU WILL TREMBLE PAST THE MIND BLOWING SPECIAL EFFECTS, TERRIFYING LIVE ACTORS AND FRIGHTENING MONSTERS AND MORE. FOLK LORE HAUNTED HOUSE IS THE ONLY PLACE YOU CAN TAKE YOUR LAST RIDE. DARE TO EXPERIENCE YOUR OWN DEATH AS YOU CLIMB INSIDE YOUR ACTUAL COFFIN TO FEEL WHAT IT'S LIKE TO BE BERRIED ALIVE AT YOUR OWN FUNERAL. HEAR THE PAUL BEARERS CARRYING YOU TO THE GRAVE, FEEL YOURSELF BEING LOWERED INTO THE GRAVE AND THE DIRT THROWN ON AS YOU SMELL YOUR LIFE SLIP AWAY.
Saturday High School Discount Sunday College Night Discount - 7:30pm - Midnight (Friday & Saturday) 11pm all other nights
5389 N. Main St, Acworth, Georgia, 30101