With five attractions in one location this is the largest haunted house complex in Eastern Washington. It is located at the Benton County Fairgrounds on Kennewick's east side. It takes approximately 15 minutes to walk through one of the houses. We will be having you move down hallways and creepy alleyways into tight rooms and smoke-filled spaces plus other areas even we're scared to spend much time in. If you go through too quickly and want to return, same-night re-entry is possible with VIP tickets (that include special VIP Que Line access at each haunt to go to the front of the line).
1500South Oak Street, Kennewick, Washington, 99337
This attraction is miles from your location. MAP IT NOW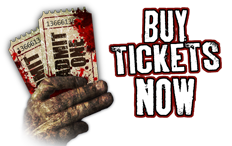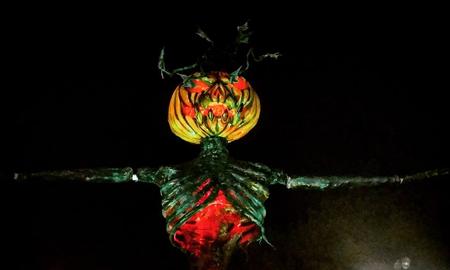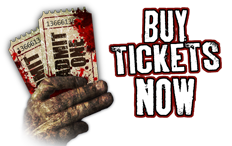 You can purchase several different kinds of tickets depending on what you want to see: Scareground Single Passes The Scaregrounds Triple Pass VIP tickets allow you unlimited re-entry to all three haunts that evening with line-cutting privileges. Purchase at the gate or online below. Kids Day tickets (on sale at box office starting at noon the day of) Outbreak Zombie Paintball Tickets can be purchased online or at the gate (cash preferred — paying with a credit card at the gate will be the slowest wait in line). Pick up a coupon at any Tri-Cities Papa John's Pizza to get a discount on your admission! If you're asking if you can bring in a large group of 20 people more and get a discount, call 509-547-9791 and ask for details. Read More: Tickets | Tri-Cities Scaregrounds | http://terrorbehindthescreen.com/tickets/?trackback=tsmclip - $20- Single Haunt Pass $35- Triple Haunt Pass $80- VIP Pass $7- KId's Days (Oct 22nd, and 29th)

View Calendar
Thursdays and Wednesdays: 7 PM to 10PM Fridays and Saturdays: 7PM - 11PM Final Weekend Fridays and Saturdays: 7PM until Midnight
1500South Oak Street, Kennewick, Washington, 99337



Age Restrictions: The Scaregrounds in normal operations is rated PG-13. That means we'll only let 11 and 12 year olds in if and adult is with them. You know your kids, if you think your 9 year old can handle it, we'll leave that decision to you. But you enter a Haunt during normal operation and your kid gets scared and takes heads for the exit early, NO REFUND. Note: we are not responsible for any guest loss of bodily functions. We will take pride in scaring the ____ out of you!! The laundry bill is yours!