"Dead Whispers", has been one of Virginia's most talked about Haunted Houses. With live actors to make you believe you're in a Horror Movie, many haunted detailed rooms, the most creative and scary haunted maze, the creators of this amazing attraction have earned the reputation as developing one of the best haunted houses on the East Coast. It is the constant innovation of its design team and the relentless dedication of its actors that will create the most highly acclaimed Haunted House in the State of Virginia this Halloween Season.
1 Towne Centre Blvd, Suite 5750, Fredericksburg, Virginia, 22407
This attraction is miles from your location. MAP IT NOW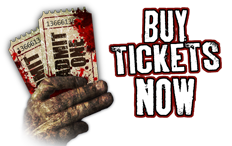 RATINGS
7.50 out of 10
Download a discount coupon email directly to your email.
SUBMIT

We are creators, designers, producers and manufacturers of special effects, creatures, characters, puppets, props and MORE for the Film Industry, Television, Music Videos, Theatrical Productions, Theme Parks, Haunted Attractions and Corporate Projects. Welcome to DinoTyme's FX Lab. Our products defy the industry standards to meet demanding requirements. Used in film, television, theater, theme parks, concerts as well as sporting events, our theatrical special effects are imaginative and cunning. Our effects are made for people who want breath-taking, reliable and attractive products. We don't just create special effects, we create an innovative and dynamic movement for an entire population of fun people like YOU! Join our extensive list of clients that have found success with DinoTyme Productions. DinoTyme FX Lab's Director, Danielle Masterson, is an Emmy Nominated Artist, with numerous awards across make-up and special effects categories. Working with her is award winning SFX Producer Bill Carroll along with a team of the industry's best designers, technicians and artists. Danielle is trained to create robust and impressive simulation effects for all of our productions and projects. Her amazing team have performed thousands of events for millions of audience members worldwide. These are the same Professional Services that you have seen in movies such as Disney's Pirates of the Caribbean and The Haunted Mansion, Jurassic Park, Iron Man and the Terminator. Organizations and companies like the U.S. Military, Department of Defense and First Responders Training Centers, School Drama Departments and Community Theatres. Our range of work has included prosthetic character make-ups, animatronic and creature effects work & creation, speciality costumes, props and puppets, prosthetic medical and gore effects, consultation, design and also industry training. We also have a growing range of more advanced premium products – from hyper-realistic creature suits and lifecasts to specialty rigs and costumes and have made a range of our screen quality prosthetic make-ups available for sale through DinoTyme Productions. Whatever your project and need, we'll create it for you! No budget too big or too small!
1 Towne Centre Blvd, Suite 5750, Fredericksburg, VA 22407 (between Books-a-million & Aveda Tulip Salon Spa, across from Arhaus Furniture) in the VILLAGE at the Spotsylvania Towne Centre. (previous 10,000 Villages Location)
1 Towne Centre Blvd, Suite 5750, Fredericksburg, Virginia, 22407