Haunting of Rolling Hills Asylum
ABOUT "Haunting of Rolling Hills Asylum"
Rolling Hills Asylum is recognized as one of the most haunted locations in America. The ghosts are here, and they're not going anywhere for Halloween. Experience the thrills of a truly scary Halloween haunted house, and who knows, you might just experience a real ghost, too!
11001 Bethany Center Road, East Bethany, New York, 14054
877-990-2666

Haunted Houses

Suitable for all guests and families (HALLOWEEN FUN)
Join our email list to receive discount offers and updates.
Ticket And Price Information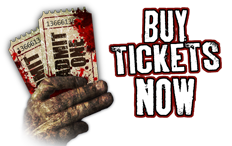 In addition to the main attraction, we have special guests, featured events, and surprises, such as Paranoral Xpeditions' own Rachel Hoffman and Tina Storer, winners of Paranormal Challenge;" John Peckham and his R.I.P (Ride in Peace) society, with hearses caskets, flower cars, and more; Pete Tino - aka "The Human Floor" as seen on "America's Got Talent," and much, much more!

October 18 to November 3, 2012 - 7:00pm - 10:00pm weekdays, 7:00pm - midnight weekends
Haunting of Rolling Hills Asylum VIDEOS
Haunting of Rolling Hills Asylum PHOTOS
11001 Bethany Center Road, East Bethany, New York, 14054